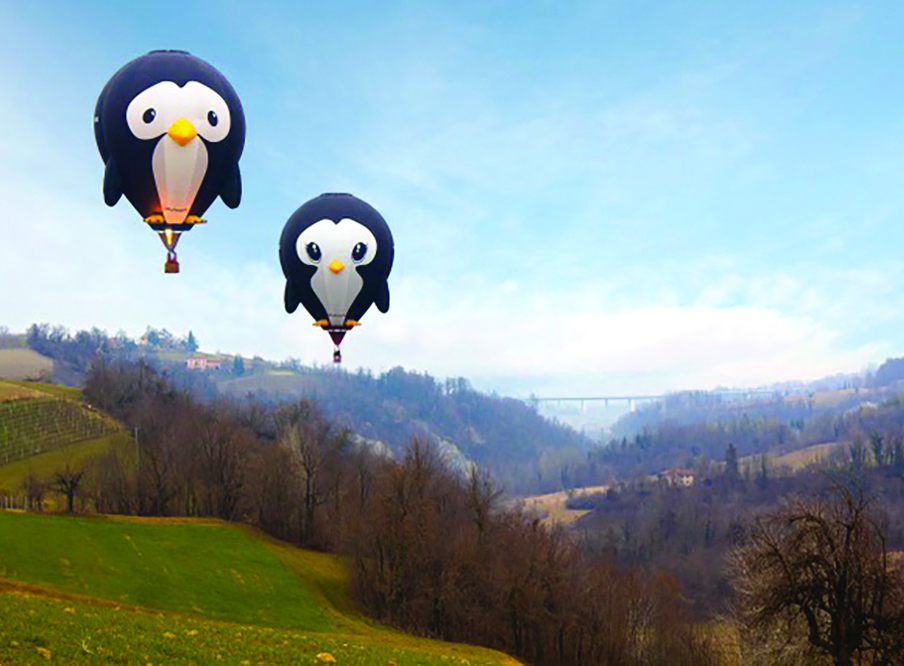 The Board of Directors of the Adirondack Balloon Festival announced details of the 46th annual event to be held Thursday through Sunday, Sept. 20-23.
In celebrating 46 years, the festival's  logo and theme represent  shared  and celebrated traditions of the region—ballooning and hiking. The event is set to celebrate the majesty of the 46 Adirondack High Peaks.
The event kicks off Thursday, Sept. 20 at 4 p.m. at  Crandall Park in Glens Falls.  Events continue throughout the weekend at Floyd Bennett Memorial Airport  in Queensbury. 
This community-supported event remains free of charge. Organizers said the festival attracts 125,000-150,000 people to the region each year and is the largest balloon festival on the East Coast of the U.S.
Organizers said this year's premiere shapes scheduled to participate include Luiz Paulo Assis, from Sao Paulo, Brazil, who will be participating for the first time. He will be bringing two balloons, Bidu and Saxon
Bidu, the blue pup, is one of Brazil's most famous cartoon characters. He was built in 60 days, consisting of 2,840 yards of nylon. He is 110 feet tall and weighs in at 467 pounds. Saxon is an animated saxophone and is 120 feet tall.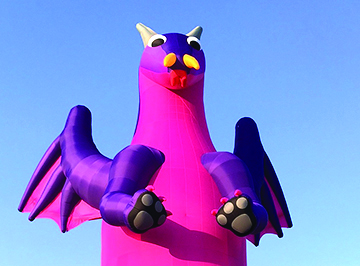 From the United Kingdom, Puddles and Splash will make their Adirondack debut. The penguin companions fly side-by-side.  Andrew Holly and Ben Alford from Bristol, England, will pilot the duo.
The classic cat and mouse duo, Tom Cat and Terry the Mouse, will make their East Coast debut. The characters are owned and flown by John Cavin from Indialantic, Fla.,  a veteran of the local event who flew the perennially favorite Flying Purple People Eater for many years.
The fire breathing Scorch the dragon will return, piloted by Keith Sproul from North Brunswick, N.J.  Built in 2016, Scorch stands 145 feet tall and weighs in at 675 pounds. Sproul will also debut his newest addition, Fred the Rabbit, flown by Walt Rudy of Wadsworth, Ohio.
This year's event also include band performances By Big Fez and the Surfamatics, Kevin Mckrell and Orion Kribs, Pesky J. Nixon, The Old Main, And Across the Pond.
The Adirondack Balloon Festival is a nonprofit organization governed and operated by volunteers. 
For a full schedule and more information, visit  www.adirondackballoonfest.org.