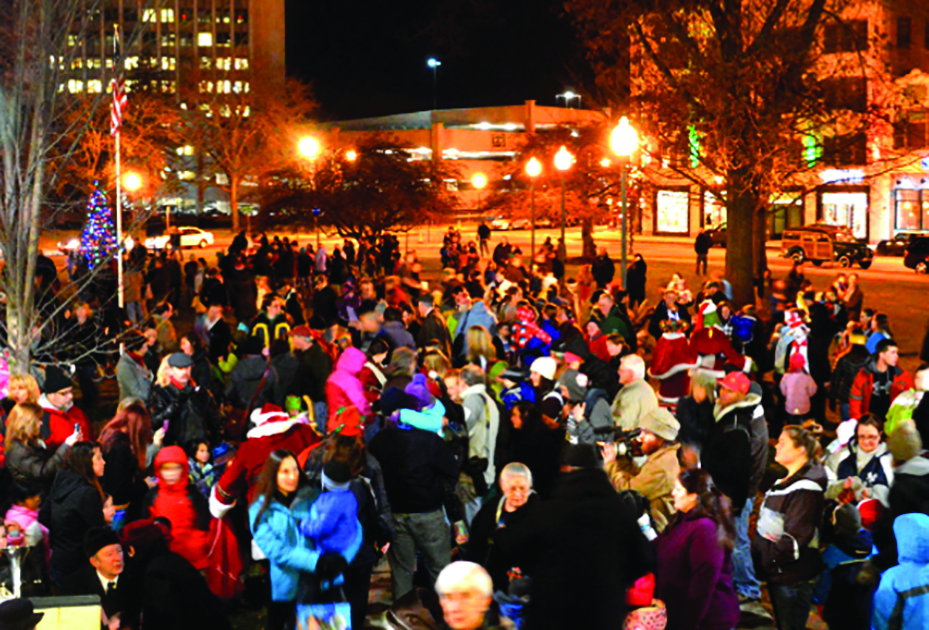 BY JILL NAGY
November and December will be a busy months for holiday celebrations in Saratoga and Glens Falls. In Saratoga Springs, the Victorian Street Walk will be back in its previous format from 6 to 9 p.m. November 30. Glens Falls has renamed its outdoor holiday market, scheduled for December 1-3, the Adirondack Holiday Festival. Glens Falls also plans a holiday decorating contest open to homeowners, apartment dwellers, and business owners. The Festival of Trees returns to the Saratoga City Center November 20 to December 4. And there are rumors of a holiday parade in South Glens Falls. 
This is the 37th year for the Saratoga Springs Victorian Street Walk, an event that has evolved from a street festival largely sponsored by local business owners as "a great way for businesses to welcome people and thank them for their support," according to Deann Devitt, board president of the Saratoga Springs  Business Association, the main organization running the event. Over the years, it has grown to a night of entertainment in downtown businesses and on the streets. During the height of the Covid pandemic, the event was changed from a weekday evening to a full weekend, in order to minimize crowds. This year, it returns to its previous format. Before the pandemic, close to 10,000 people would crowd Broadway for the walk. In between, "It's been a couple of weird years," Devitt said. This year, with people still shy of crowds, she expects some 5,000 walkers.
The evening will begin with the lighting of a holiday tree. City employees from the Department of Public Works will bring the tree and set it up. Munter Enterprises, another of the tree sponsors, will lend a lift to get the tree onto its stand. Rena Fine Flowers, a Saratoga Springs florist, was hired to decorate the tree.
Once the tree is lit, "this kicks off the season for Santa." Devitt reports. He will be in his Santa Cottage to welcome children with their wish lists and letters. Weather permitting, Mrs. Santa will accompany him but, Devitt explained, Mrs. Santa is getting on in years ("aren't we all?") and cannot always sit in the cold for long periods of time. An elf or two will fill in, if necessary.