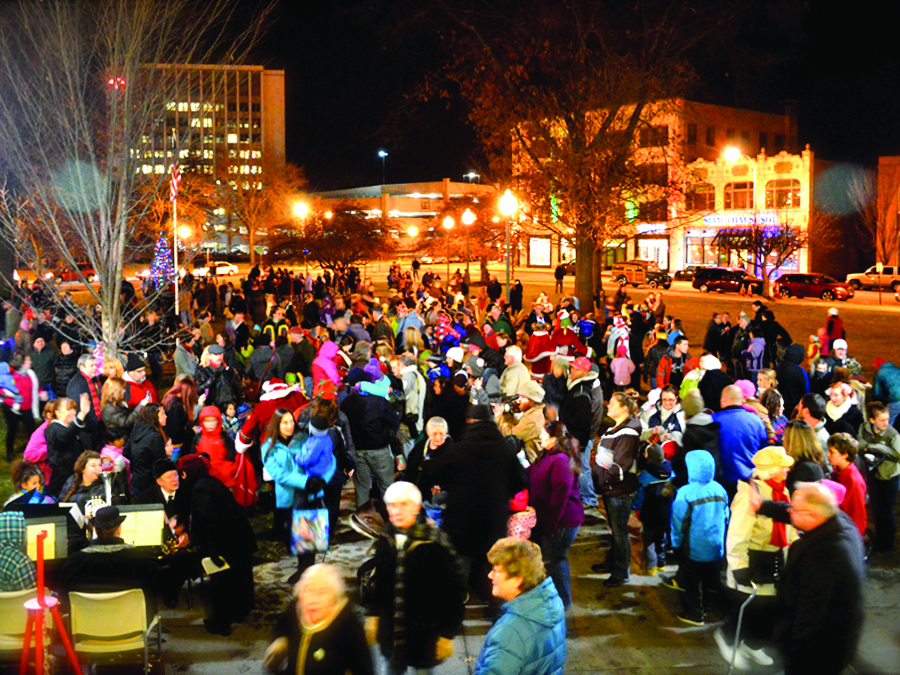 By Maureen Werther
The Glens Falls Collaborative is wrapping up preparations for its annual Hometown Holidays event that will take place at venues around the city.
This year's festivities will last for two days, beginning at 5 p.m. on Friday, Dec. 1, with a party in City Park hosted by DeeJay DuBray, followed by carols, courtesy of the Glens Falls Symphony Children's Choir, and a tree lighting with Santa and Mrs. Claus.
The chairperson of this year's event is Nancy Turner, owner of the Bell House Inn at 153 Bay St. in Glens Falls and a newcomer to the city. Turner and her husband, Bill, moved to Glens Falls from Altamont about a year and a half ago to be closer to their grandchildren.
While they were getting ready to open the Bell House Inn, they heard about the Glens Falls Collaborative. Nancy decided to become a member and from there, she went on to become part of the lodging sector on the board.
"Glens Falls Collaborative hosts nearly every event that you see in downtown Glens Falls—Boo to You, Fit Fest, Pet Fest,'" she said, naming off some of the events the Collaborative has initiated since its founding in 2012.
Rich Cirino, president of the Collaborative, said that last year's event was extremely successful, noting that the City Park was nearly full to capacity.