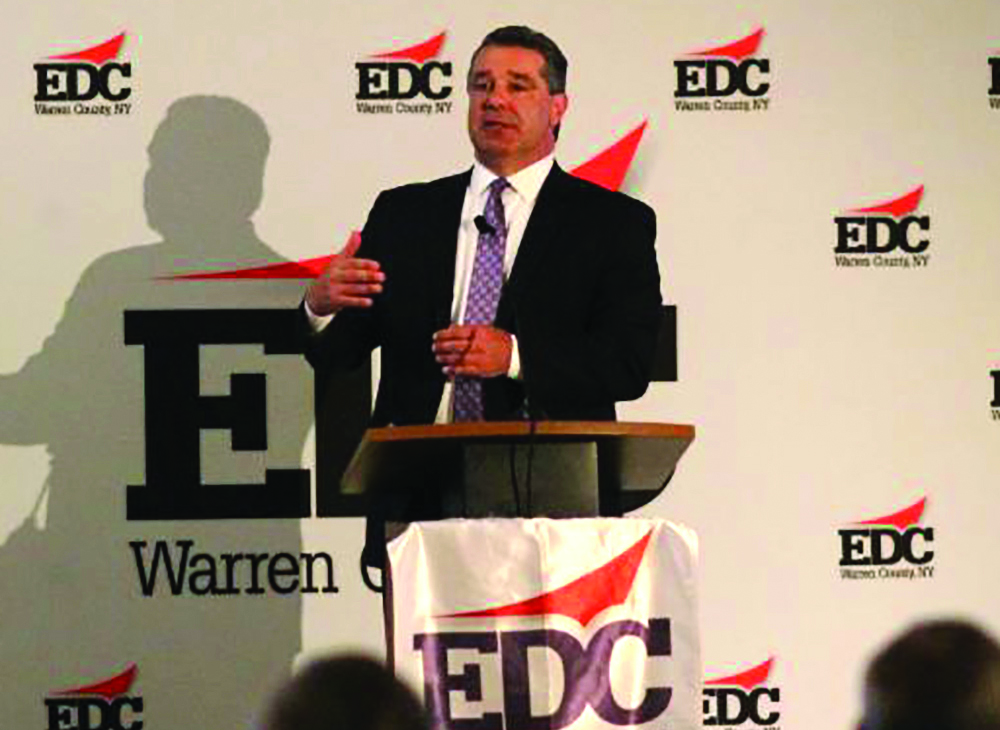 By R.J. DeLuke
The relatively new president and CEO of AngioDynamics, the medical device manufacturer with operations in Glens Falls and Queensbury, said when he took the reins for the company last year, he saw there was a need for some changes to be made if the company was to continue to compete in the hyper-competitive field it operates in.
But Jim Clemmer did recognize the company has strong core values and a great knowledge base within the company, he told the audience gathered at the annual luncheon of EDC Warren County on June 27 the at Great Escape Lodge.
"I'm proud of the quality of the people in our plant," he said. But he is challenging his work force to be more innovative and efficient.
He said when the federal Affordable Care Act came into being "it woke up the industry" because it brought many more patients into the health care system.
The medical device industry "had gotten a little slow. People lost their edge and efficiency. ACA was "a wake-up call."