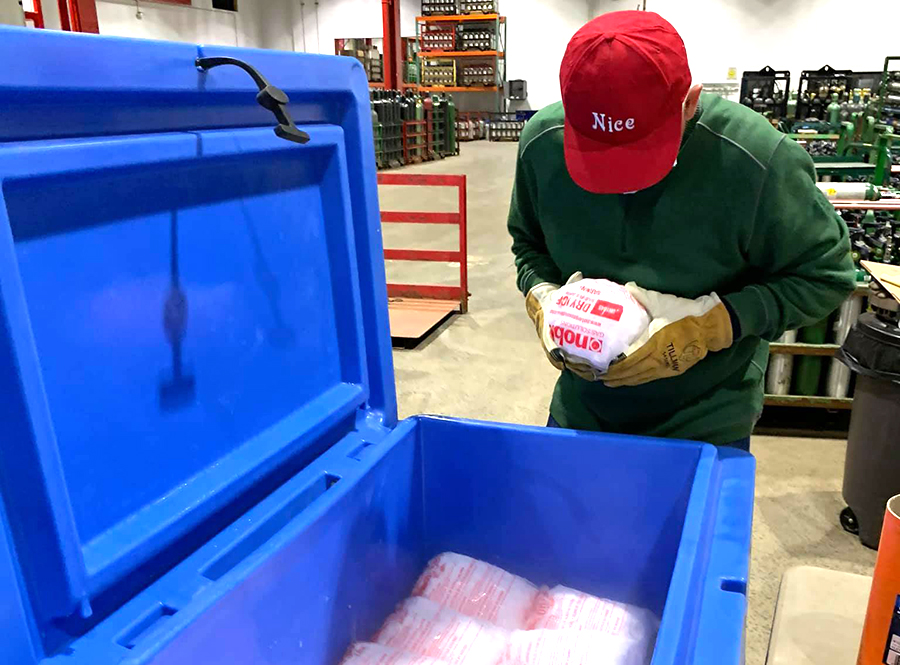 By Christine Graf
Albany-based Noble Gas Solutions is planning to open a third location at 15 Third St. in South Glens Falls.
The wholesale distributor of gasses and welding supplies also has a location in Kingston. Noble Gas was founded in 1940 as Albany Welding Supply Co. and owner J. David Mahoney worked there for 10 years before purchasing the business in 1986.
Approximately 60 percent of the company's sales are generated from the gas arm of the business, he said. Noble Gas sells medical, specialty, industrial, and consumer gasses as well as gas and cryogenic packaging. Their packaging product line includes cylinders, tanks, manifolds, and liquid cryogenic dewars.
"We started by getting into selling specialty gasses for universities and for laboratories, and it just evolved. We sell so many different gasses. We sell helium to florists, gasses to veterinary clinics and pharmaceuticals. It's very diverse," said Mahoney.
Noble Gas also carries a full line of welding, metalworking, soldering, brazing, and fume elimination supplies.
The company sells, rents and repairs welding machines.