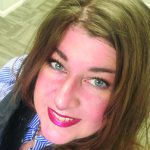 The Adirondack Regional Chamber of Commerce (ARCC) welcomed two new team members. Joining the ARCC team are Carol Ann Conover in member services and Karen Mattison as finance manager.
Conover, a South Jersey native, has a professional background spanning multiple business sectors. She began in health care as a nurse's aide at ACMC through college and went on to become an administrator for a comprehensive cardiac facility by the age of 25 before relocating to Fort Lauderdale, Fla., where she began her writing career with a small local paper.
She authored several regular feature columns and she has written food and travel columns and reviews for several newspapers and online journals.
She has worked in hospitality at Davidson Brothers in Glens Falls and most recently The Queensbury Hotel. She has served at the Glens Falls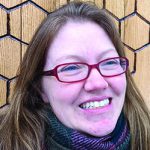 Farmer's Market with Dickinson's Delights, and has been an active fundraiser, most recently for the Great Cycle Challenge benefiting Children's Cancer Charities.
She also operates a freelance writing and social media and marketing business.
Mattison, owner of Busy Bee Bookkeeping, LLC, earned a bachelor's degree in accounting from the College of St. Joseph after which she worked for a local CPA firm for 13 years. In 2018, she started her own business and obtained her IRS enrolled agent designation in 2019.
Joining the ARCC team allows her to assist an organization which lends its experience and excitement to the development of local business and regional advancement.
* * *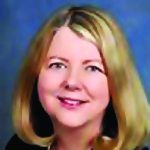 The Arrow Family of Companies recently announced the appointments of senior vice president Christine Snow to director of customer experience and senior vice president Marc Yrsha to director of relationship banking for Glens Falls National Bank and Trust Co. and Saratoga National Bank and Trust Co.
In her new role, Snow will oversee the customer experience unit, which includes the call center, and deposit, loan and branch operations. Together these teams care for our customers and ensure a positive and unified customer experience across many different business lines.
Snow joined the company in 2016 and most recently served as senior vice president of branch administration, overseeing all branch and call center functions.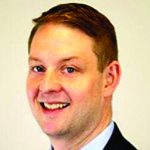 In his new role, Yrsha will oversee the retail banking unit which includes frontline sales teams for retail, consumer, business and municipal banking, as well as small business and home equity lending. Together these teams will continue to focus on the customer and growing relationships in all our communities.
Yrsha joined the company in 2015 and most recently served as senior vice president of corporate development, which includes business development, small business and home equity lending, municipal banking, and business services.
* * *
The Adirondack Nonprofit Business Council (ANBC), of the Adirondack Regional Chamber of Commerce has welcomed on three new members.
The ANBC provides a forum to foster peer-to-peer interaction, a symposium to promote awareness, and other programs that strengthen the capacity of nonprofit organizations.
New members are Andrea Deepe, chief executive officer, Warren Washington Association for Mental Health; Bill Moon, executive director, Big Brothers Big Sisters of the Southern Adirondacks; and Lynn Sickles, executive director, Southern Adirondack Child Care Network.
* * *
Lloyd Brown was appointed as director of sales and client relations at Lotus Analytics in Warrensburg.
Also, Kate Belden was promoted to the position of director, hospitality and communications, following her accomplishments as general manager for the hospitality division of the lotus group.
Brown will work toward growth of the specialized verticals and industries. He has more than 30 years of experience in relationship management, sales, and business development to this role where he will lead client retention initiatives and drive new client acquisitions.
He will also provide strategic insights to support growth in several international markets for the planned expansion of Lotus's innovative products and purposive services. Brown will focus heavily on new business development and supporting the extensive client base.
After finishing his undergraduate studies at Boston University with a degree in marketing, Brown began his sales career in the New York City market 30 years ago with Cellular One. He relocated to the west coast to accept a position as a dealer manager with AT&T Wireless. He was promoted and accepted a position in Denver, where he simultaneously managed business to business sales teams, indirect management teams and indirect distribution partners.
In 2003, Brown moved back to the east coast where he accepted a new role with Sprint as an indirect sales manager and was again promoted to national account manager. His most recent position was with Metro by T-Mobile where he was part of a team that launched the Upstate New York market.
Belden started her tenure with Lotus in 2015 as the general manager of the Grist Mill, the first acquisition to jumpstart the hospitality division. When Lotus added Ashes Pub in in 2016, she took that project on as well. In 2018 Lotus re-imagined Ashes Pub and added Ocho Cinco Cantina. Belden and her team focused on creative menus, strategic advertising, and consistent customer service.
* * *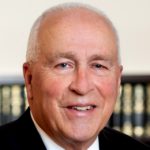 Whiteman Osterman & Hanna LLP announced that Donald T. Kinsella has joined the firm as senior counsel and Robert J. McLaughlin has joined as of counsel.
Kinsella joins Whiteman Osterman & Hanna with more than four decades of experience in complex criminal and civil litigation. He prosecuted and defended several significant high profile federal and state criminal cases in New York. He is a former chief of the Criminal Division of the Office of the U.S. Attorney for the Northern District of New York.
McLaughlin will continue to focus his practice on gaming and lottery law, financial transactions and government compliance.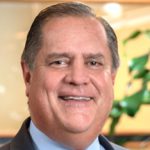 McLaughlin counsels gaming vendors, online gaming providers, state lotteries, and other entities in matters involving compliance with the complex federal and state regulation governing the gaming industry.
As bond counsel, he has represented the state Dormitory Authority, the state Environmental Facilities Corp., where he was the former general counsel, and the state Energy Resource and Development Authority/New York Green Bank. He has also represented numerous industrial development agencies and municipalities in the state.