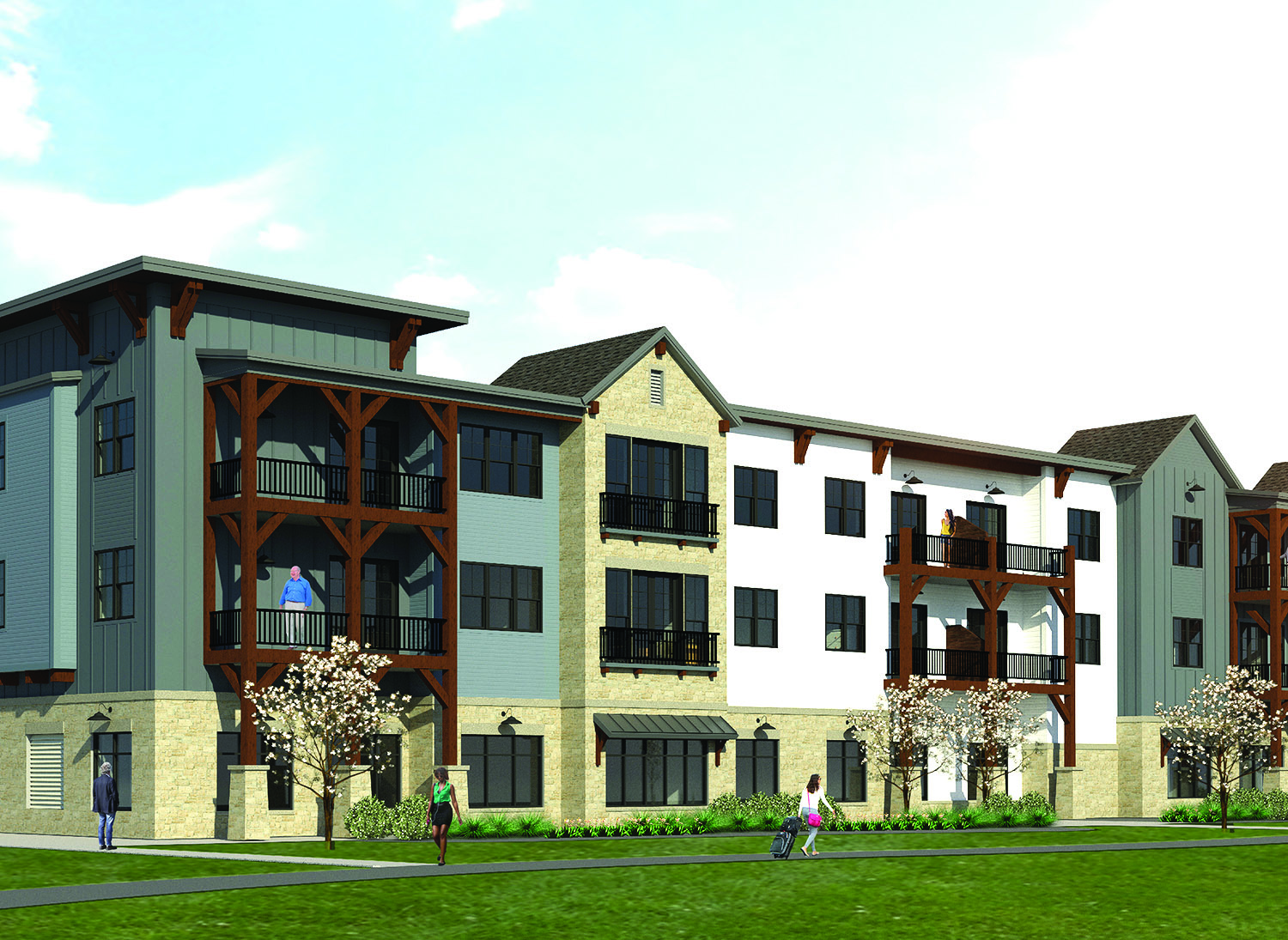 By R.J. DeLuke
Rosetti Properties, an Albany-based residential and commercial property company, is planning to build a mixed-use project at Bay and Blind Rock Road in Queensbury.
It will consist of mostly apartments in a series of buildings, the largest of which will also have a pair of commercial spaces. It is across the road from the SUNY Adirondack campus.
Through a real estate holding company Bay Road Development LLC, Rosetti paid $2.15 million to purchase property.
Jacqueline Rosetti-Falvey, Rosetti Properties president, said the company is developing 142 apartments. The project will be called Fowler Square.