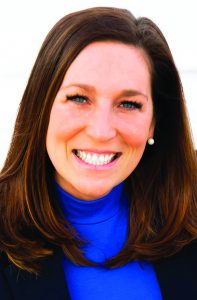 By Christine Graf
Because  of the COVID-19 pandemic, more Americans are working from home than ever before. The remote workforce grew from 22 percent in 2019 to forty-two percent in 2020. In some white-collar professions, 80 percent of workers continue to work remotely, and because employers are realizing that employees can be just as productive from home, remote work options are expected to become common even after the pandemic ends. 
For those who are spending more time in their home offices, interior designers suggest having a space that is both productive and aesthetically pleasing. 
Proper lighting in a workspace can increase productivity while poor lighting can cause eyestrain and headaches. Research shows that poor lighting can also contribute to depression and other deficiencies in the body. Adequate light has been shown to improve both mood and energy levels. 
According to Lake George Design owner, interior designer Katelyn Moskos, those who don't have access to natural light have various options.