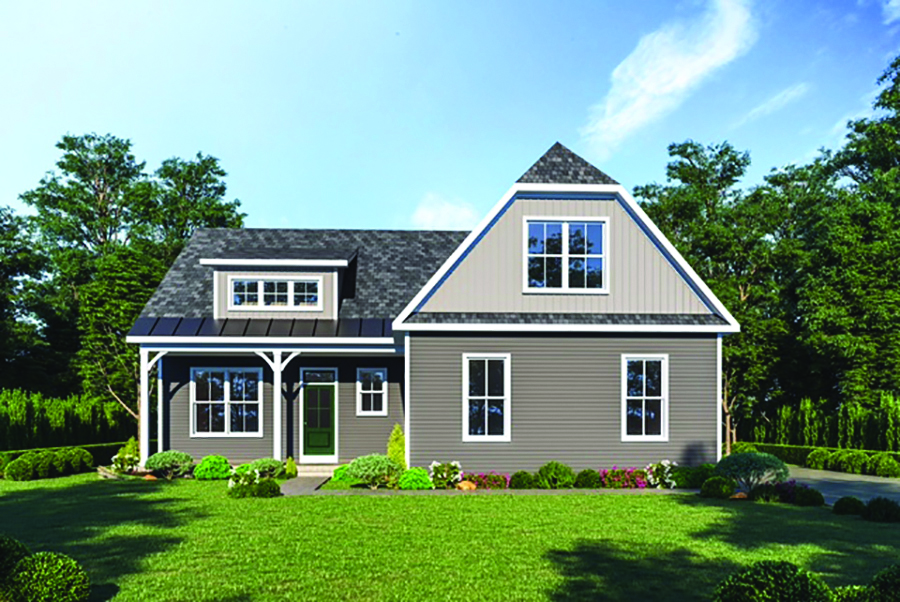 Tickets for the area's premiere new home tour, the 2023 Saratoga Showcase of Homes, are on sale. The event is celebrating 27 years in Saratoga County.
Tickets are available at all Adirondack Trust branch locations, Curtis Lumber in Ballston Spa and  Queensbury, Saratoga National Bank, Glens Falls National Bank and Roohan Realty on Broadway in Saratoga Springs. 
Tickets are $25 and this year's edition has 10 locations on display. New this year are two showcase locations in Lake George.
Tickets are conveniently available at any showcase home during tour hours of 10 a.m. to 4 p.m. or can be purchased online through  the event website at www.saratogashowcaseofhomes.com.
Each showcase ticket holder will receive a free  shoe/tote bag at the first home visited.
The 2023 Saratoga Showcase of Homes is being presented over two fall weekends—Oct. 7-8 and Oct. 14-15. 
Participating  builders in this year's event include Belmonte Builders, DeGraff Bloom Custom Builders, DSG Construction and Remodeling, Kodiak Construction, R & M Homes, The BDC Group, Whitbeck Construction and Witt Construction. 
To view an interactive map and to scan a QR Code of the home locations, directions and much more, visit the mobile friendly website.
This annual community event has contributed nearly $1.5 million to local charities. Proceeds from the Saratoga Showcase of Homes benefit Rebuilding Together Saratoga County (www.rtsaratoga.org) and Habitat for Humanity of Northern Saratoga, Warren and Washington Counties (www.glensfallshabitat.org). 
The Saratoga Builders Association Inc. is a specialized professional trade association. Its membership includes residential and commercial builders, developers, remodelers, building material suppliers, sub-contractors, financial institutions, architects, engineers, realtors, attorneys and other industry professionals. SBA is committed to the continued growth, prosperity and quality of life in Saratoga County. 
For more information, visit saratogabuilders.org or contact Barry Potoker, executive director at 518-366-0946 or bpotoker@saratogabuilders.org.