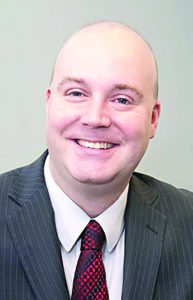 By Mark shaw
The 2022 outlook for business is 100 percent  about cybersecurity insurance. The best thing you can do for your business has nothing to do with buying technology, it's about protecting your existing investment in exactly what you own right now. 
How do you do that? By purchasing a cyber insurance plan for your business. 
In doing so, you may ask any number of questions like:
Why a small business like yours with so little a hacker might find valuable would need an insurance policy to cover your technology? 
Why your IT technology firm wouldn't be enough to help you?
Why your cybersecurity firm who works with your internal or external IT department isn't enough to protect you?  
These are great questions, and the answers are simple. 
Your cyber and IT staff can't protect your business all the time. Something will happen beyond everyone's control and their insurance won't cover you, and you will be stuck in a bad situation. 
Every day we see more and more impact from cyber security. The fallout from major attacks like the Microsoft Exchange, SolarWinds, Kaseya just to name three that are recent are having major ripple effects throughout the entire technology world.