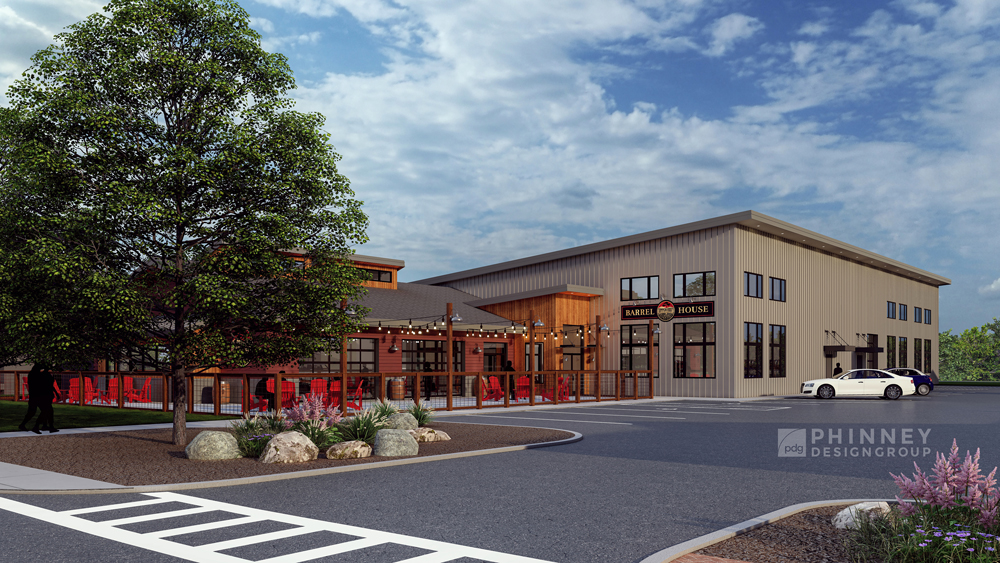 By Susan Elise Campbell
What started as a plan to add more production and canning space has snowballed into an additional restaurant and event space that doubles the size of Common Roots Brewing Co. at 58 Saratoga Ave. in South Glens Falls.
Guests are already booking weddings and corporate events for up to 250 people, according to Christian Weber, who owns the brewery with his father, Bert Weber.
"The site has been cleared and the steel for footings has arrived," said Weber. "We hope to have the new building up and closed in by the end of the year and opened to customers the end of spring."
The new building and beer garden is being designed and built by Phinney Design Group of Saratoga Springs with V&H Construction Inc. as lead contractor. These are the same firms that rebuilt the modern Adirondack-style structure in 2020.