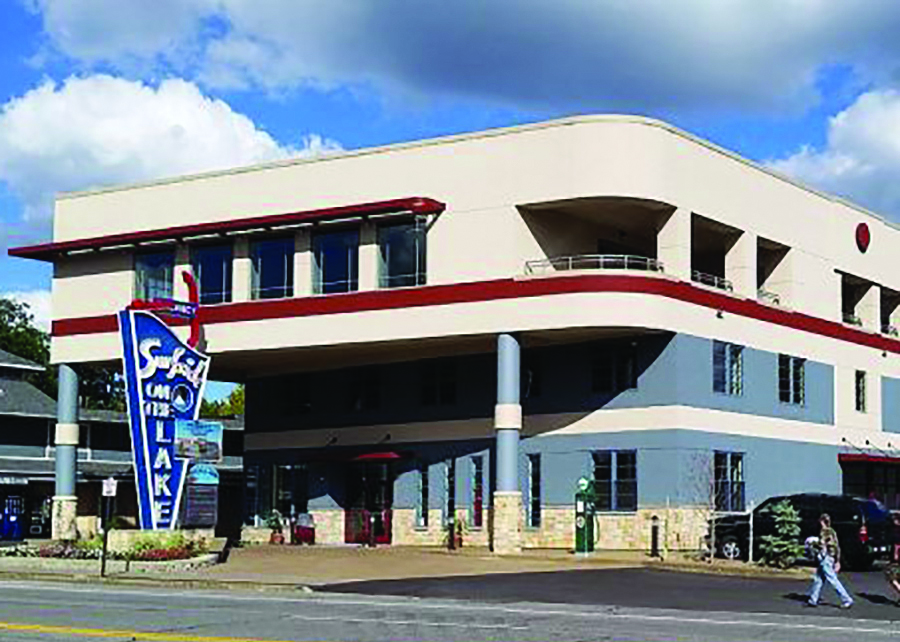 MLB Construction, established in 1947 in Albany, under the name McManus, Longe, Brockwehl Inc., is celebrating 75 years in business.
Operations  started  from  the  attic  of  the  Longe  household. Throughout  the  years the  company expanded, changing its name to MLB Industries in the mid-1970s, and later to MLB Construction Services LLC.
As it celebrates its landmark anniversary, James M. Dawsey, MLB president, said the company is "in the process of our next leadership/succession transition. This should take care of MLB Construction for the next 20-30 years. Based on what this next team has learned, it will make it easy for them to do their transition after this one."
He said the company "will continue to do what we do well—higher education, K-12, medical, resorts and historic renovations. We are also licensed up and down the east coast and will continue to build in these markets.
"We also plan to push into the housing market, both affordable and market rate. We want to continue to grow our design-build side in all the above markets."
MLB's list of clients over the years includes  Skidmore College, who MLB has partnered with for over almost 60 years. MLB handled construction management for the Center for Integrated Sciences building, home of Skidmore's new science and learning center. The $97 million  multi-phased project consists of four phases. Phase 3 is underway and will be completed in May 2024.
Another long-term client of MLB's is the New York State Racing Association (NYRA). MLB was awarded the general contract for a major hospitality project for Saratoga Race Course in Saratoga Springs. The 36,000-square foot, three-story, climate-controlled 1863 Club near the track's first turn offers guests a variety of hospitality options and premier modern amenities.
The club, opened in 2019, consists of a restaurant, luxury suites, private event hall for up to 100 people. There are balconies off the second and third floors providing sweeping views of the track.
With up to 300 employees at times during construction, the originally scheduled 24-month project was completed in eight and a half months. The $30 million dollar project won a 2020 Jeffrey J. Zogg Build New York Award.
Regarding the current labor shortage in the construction industry, MLB is partnering with Expertise, a project creating local career discovery videos and displaying them in a way that is easy for educators and students to use in high school and college classrooms to create interest in careers in construction.
Looking ahead, the company is expanding its digital portfolio in the metaverse (a virtual-reality space in which users can interact with a computer-generated environment and other users), creating 360 videos to document existing conditions and showcase completed projects to future clients.
MLB takes pride in the fact that historically, 90 percent of its business is with repeat clients. The company said the majority of its work is in the private sector and includes healthcare, education, retail, and hospitality. The remainder is work completed with public projects and through their Facility Services division.
"As MLB focuses on keeping their work local and clients happy, the company is beginning to take on a bigger and more developed team expansion. MLB plans to add more superintendents, project engineers, and preconstruction roles," the company said in a statement.
"The company has a strategic plan for the future of MLB and how to give back to its employees along with how to service its clients better. With hopes for another 75-plus years ahead, MLB is very excited to play such a large part in the future of the construction industry."
As far as hiring, Dawsey said MLB will push for diversity, equity, and inclusion (DEI) in hiring practice.
"We are committed to fostering, cultivating, and preserving a culture of DEI. Over the past two years we have expanded our New York overhead and are now concentrating on our North Carolina office," he said.