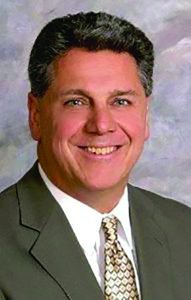 By Jill Nagy
Retirement Planning Group LLC recently opened an office in Glens Falls in the NBT Bank building at 86 Glen St.
For now, it is a satellite office. The main office is in Saratoga Springs and there is another office in Albany. However, company president David M. Kopyc expects the Glens Falls office to grow and soon become the company's main office.
He sees "great opportunity in Glens Falls," he said.
Kopyc is looking for "seasoned investment professionals" to add to the firm's staff. He expects to spend an increasing proportion of his time in Glens Falls.. His Clifton Park home is on the market and Kopyc expects to make a vacation home in Lake George his primary residence.
Company clients are located all over the country, Kopyc said, but primarily in the Capital District, with growing numbers in the North Country.