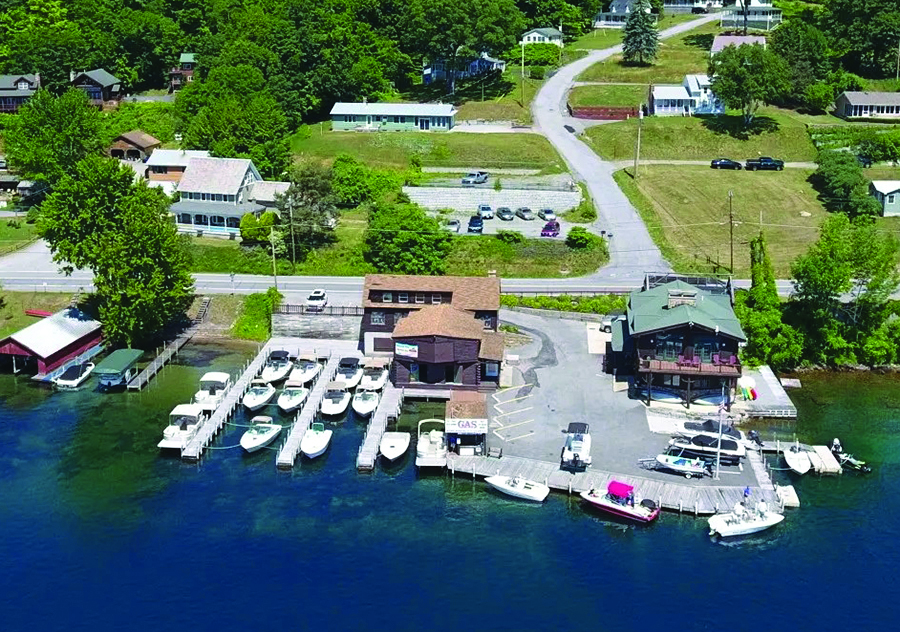 Dockside Landing Marina, Hague, NY is changing hands, having been purchased by a private ownership group led by Phillip K. Whittemore, now retired from Whittemore, Dowen & Ricciardelli CPAs. 
Management will remain the same and the management team will become part owners, according to the terms of the sale.
The business, located on the northern end of Lake George, on lake Shore Drive, Hague, offers seasonal boat rentals, boat service and repairs, a small retail store, a luxury condo rental above the store, and a boat storage facility just north of the marina. 
The purchase price is being held confidential.
According to the ownership terms, the property and management will remain the same under the current leadership of Scott Olson, Rich Stolen, and Stephanie Kemenczy. Olson and Stolen will now own 25 percent of the business. 
The incoming, new ownership group comprised of hospitality veterans Paul Bricoccoli Jr., Scott Endieveri, and Jason and David Krogmann (The Bullpen Tavern, Talk of the Town, and formerly, The Horseshoe Inn) will now own 75 percent of the business. 
"This opportunity came about after some casual discussions with our accountant," Phil  Whittemore, said Bricoccoli. "We've always tried to put money back into our businesses and sock some away for anything that might come up. As we started looking at this opportunity a bit closer, the timing felt right and it made good business sense."