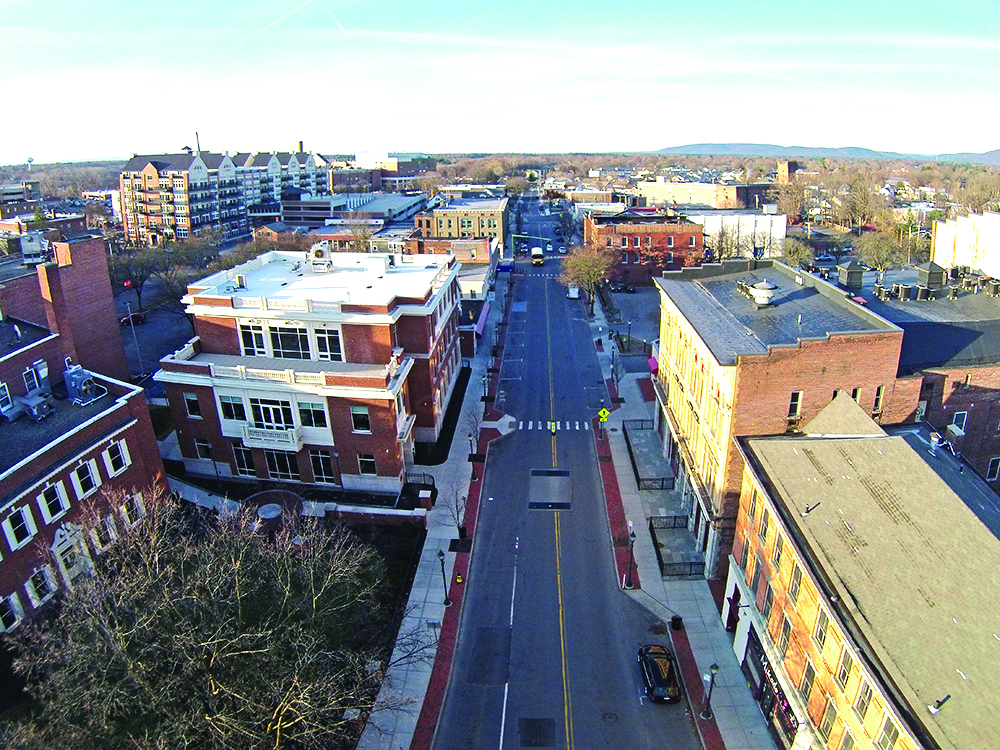 By Maureen Werther
Soon after Glens Falls was awarded $10 million as part of the state's Downtown Revitalization Initiative (DRI), city officials, business owners and members of the community went to work identifying and compiling its DRI plan, which included a priority listing of downtown projects.
The final plan, approved in February, is about to get underway.
According to Ed Bartholomew, president of EDC Warren County, his organization and the city have been working closely with Empire State Development, the Department of State, and the state Division of Housing and Community Renewal to prepare key components of the various approved projects.
Bartholomew, Initiative co-chairmen Omar Usmani, Dan Hall and others have met with state officials to review protocols and the procurement process for implementing the projects that have been identified.
EDC and city representatives also met with the organizations involved in the DRI projects to develop procedures and plans for moving forward, Bartholomew said. There is a lot of paperwork to manage and officials are being diligent to closely follow proper procedures.
The initial phase of the DRI will include $600,000 going toward façade improvements, developing a program to assist with local retailers, nonprofits, the Adirondack Film Festival,  the Adirondack Film Commission, and capital project improvements for the Charles R. Wood Theater.
The funding is structured as a loan to businesses, who—if they meet certain criteria, such as creating jobs—would not have to repay the loan.