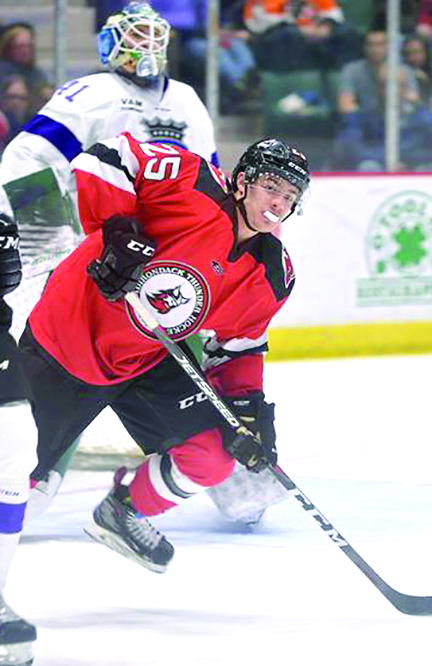 The Adirondack Thunder has made the ECHL playoffs for the third year in a row and the team has announced the schedule for Round 1 of the 2019 Kelly Cup Playoffs.
The playoffs, presented by SmileDirectClub, will begin on Friday, April 12, at Cool Insuring Arena in downtown Glens Falls. Adirondack will take on the Manchester Monarchs in Round 1 as the Thunder finished in second place in the ECHL's North Division while the Monarchs came in directly behind them in third.
The Thunder and Monarchs will play a best of seven series in a 2-3-2 format, beginning with Games 1 and 2 at Cool Insuring Arena on Friday, April 12 and Saturday, April 13, with both games dropping the puck at 7 p.m. The series will then shift to SNHU Arena in New Hampshire for Games 3, 4 and 5, occurringon April 17, 19 and 20.