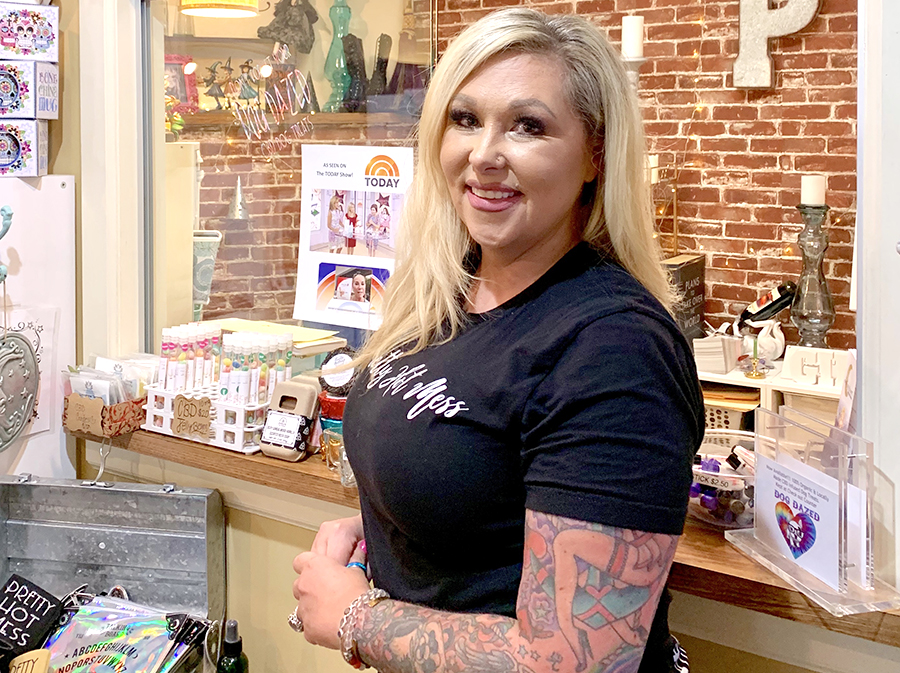 by Andrea Palmer
Angel Isaac has opened up a larger, expanded location of The Pretty Hot Mess at 152 Warren St. in Glens Falls.
Previously a nurse practitioner, Isaac said she felt pressure when she was in that field to overprescribe pharmaceutical remedies without a holistic approach.
"I felt the industry was pushing practitioners to write prescriptions for no good reason. The focus became about volume and money, not about helping people. I didn't align with that, ethically," said Isaac.
She left the nurse practitioner profession in 2015 and opened an online clothing boutique. She made essential oil blends on the side.