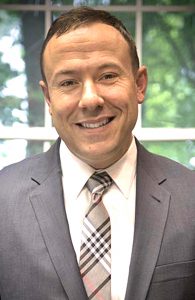 By Brian M. Johnson, MBA, CLTC
Many clients have qualified assets they intend to use for retirement income. However, there is one risk that could potentially jeopardize even the most well thought out plan—the need for long-term care or extended healthcare. 
Long-term care is defined as needing assistance or supervision with everyday activities of daily living or ADL's. A long-term care event is generally not cure oriented and the need for services, whether in home or a facility, is expected to last longer than 100 days. This type of care of referred to as custodial care, and a reason why traditional health insurance, Medicare and/or Medicare Advantage plans don't cover it. Our default plan includes trying to qualify for Medicaid, which is a financially means tested program, which typically covers a nursing home, zero assisted living and limited home care or to use our own assets and income. 
A hybrid long-term care policy is another popular way to address the risk. It's a type of permanent life insurance policy which offers three core benefits: An income tax-free life insurance death benefit long-term care services aren't needed, cash indemnity benefits to pay for home care, assisted living and/or skilled nursing and a return of premium rider, which allows the insured to surrender the policy and receive either all or a portion of their premiums back with no penalty or charges.
Unlike a traditional long-term care policy, policy premiums are guaranteed and can never increase and benefits for are paid in cash to the insured, meaning the insured can use the funds however he/she sees fit, whether it's to offset other bills, pay a family member or licensed providers. It's an asset allocation approach to financing long-term care needs.