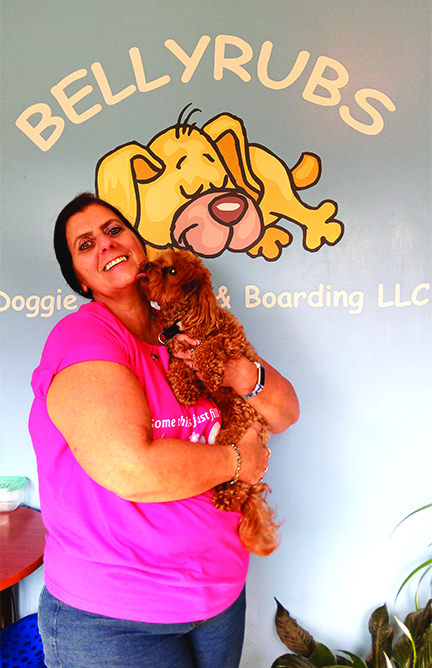 BY JENNIFER FARNSWORTH
For Susan Porlier, finding success has come with doing what she loves to do. She always knew she loved animals, so she found a way to make a living n that field.
Now, it's been over a decade since she first opened Bellyrubs Doggie Daycare and her passion for dogs is still fueling her success. She has two sites, at 44 Feeder St. in Hudson Falls and 1089 Saratoga Road, Gansevoort.
"I have been in business for 13 1/2 years. I now have two locations and 14 employees. I never in my wildest dreams thought my idea of a doggie daycare and boarding facility would take off like it did. We also do dog grooming and training," Porlier said.
Porlier said she always looked after family pets. She came to a point in her life where she decided to give up her career in the medical field and pursue her dream of opening her own daycare and boarding facility.
"I never knew what I wanted to be when I grew up. I never went to college. I have always loved animals, so when I came up with this idea, I finally knew what I wanted to do for the rest of my life. I am truly blessed," said Porlier.