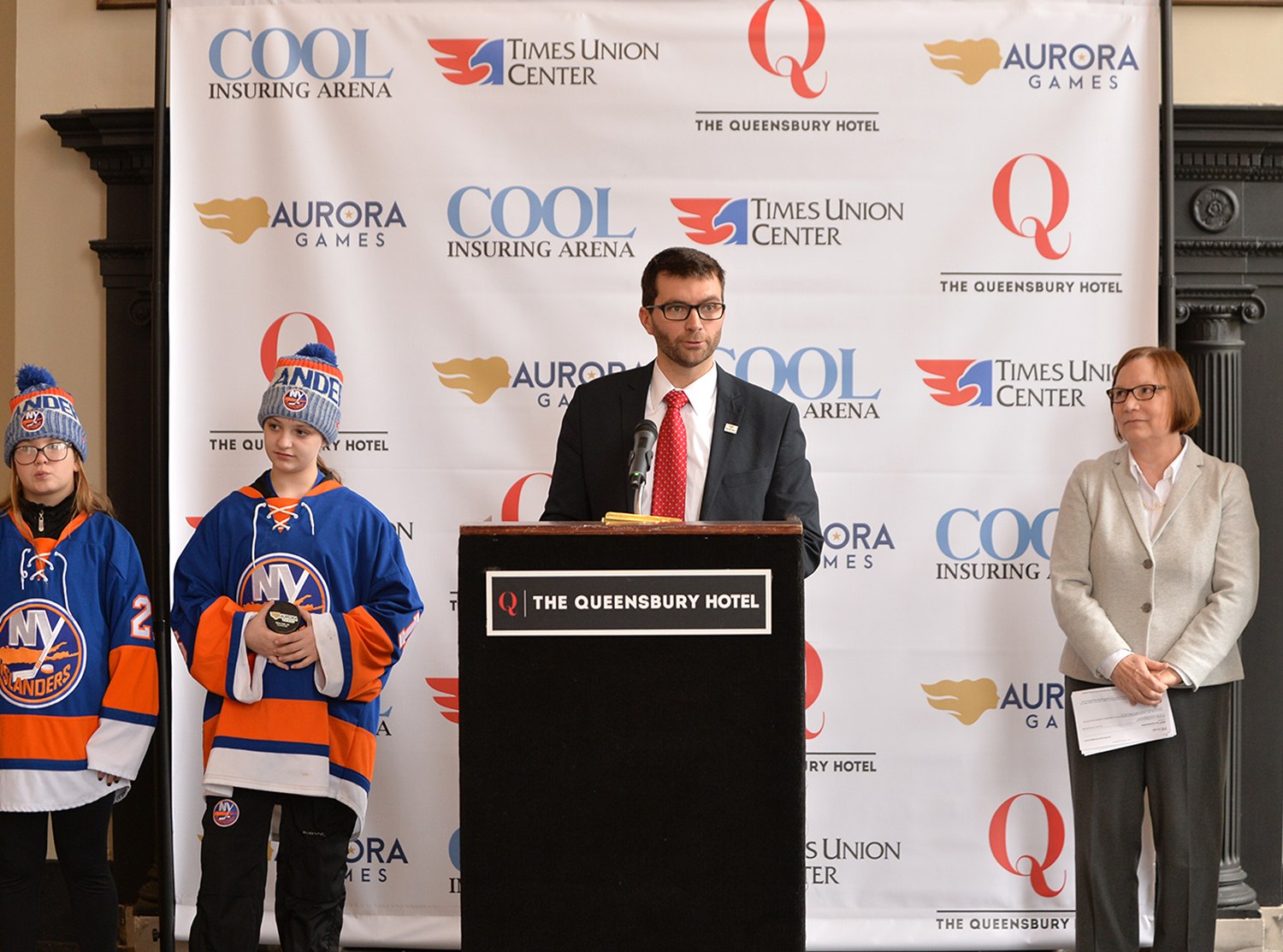 The Queensbury Hotel and Cool Insuring Arena are partnering with the international Aurora Games women's sports competition to bring a component of the Albany-based event to Glens Falls this summer.
The Aurora Games are a first-of-its-kind, all-female sports competition and festival featuring world-class athletes competing on teams representing the Americas and the world in tennis, gymnastics, basketball, ice hockey, figure skating and beach volleyball.
The competition will take place Aug. 20-25 at the Times Union Center. Some events will take place in Glens Falls.
Aurora Games Founder Jerry Solomon and Tyler Herrick, general manager of The Queensbury Hotel, announce details in January of what they are calling Aurora Games Women's Hockey Week in Glens Falls.