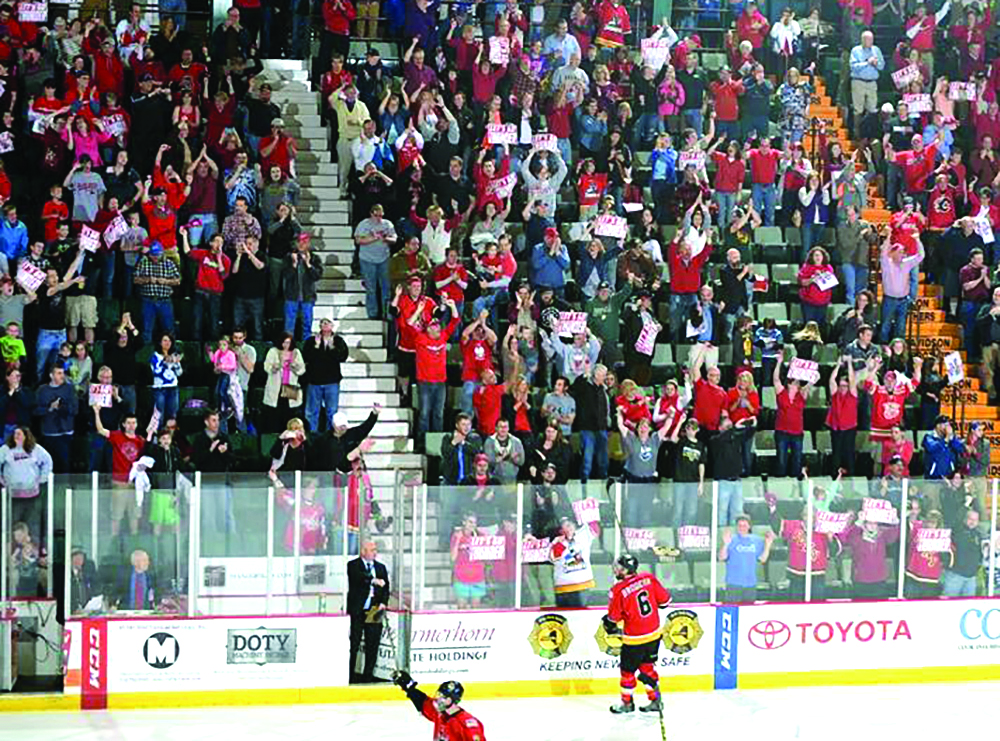 The Adirondack Thunder welcomed 101,883 fans into the Glens Falls Civic Center during the 2016-17 regular season, some 13,253 more fans than the 2015-16 season, team officials reported.
According to the organization, Adirondack was one of 11 ECHL teams to see attendance increase from 2015-16 to 2016-17. The team's 15 percent attendance increase was the largest in the ECHL this season.
"We're thrilled with the fan support we've received this season, leading to three sellout nights at the Civic Center," team President Brian Petrovek said. "The energy in our building has continued to grow and our players and coaches feel it and are impacted by it. We can't thank our fans enough for their support and passion in creating a fantastic atmosphere for our team to play in as we begin what we hope is a long and successful playoff run."
The Thunder saw an average of 368 more fans on a per game basis during the 2016-17 season, bolstered by three sellouts, up from one last season, officials said. The team had two crowds of greater than 5,000 fans, including a franchise record 5,135 fans on Feb. 25.
Officials said the attendance growth began with season ticket sales as the Thunder ranked tied for first in the ECHL with a 97 percent season ticket renewal rate and second in new, full season tickets. Adirondack has already sold over 100 new full season tickets for the 2017-18 season.