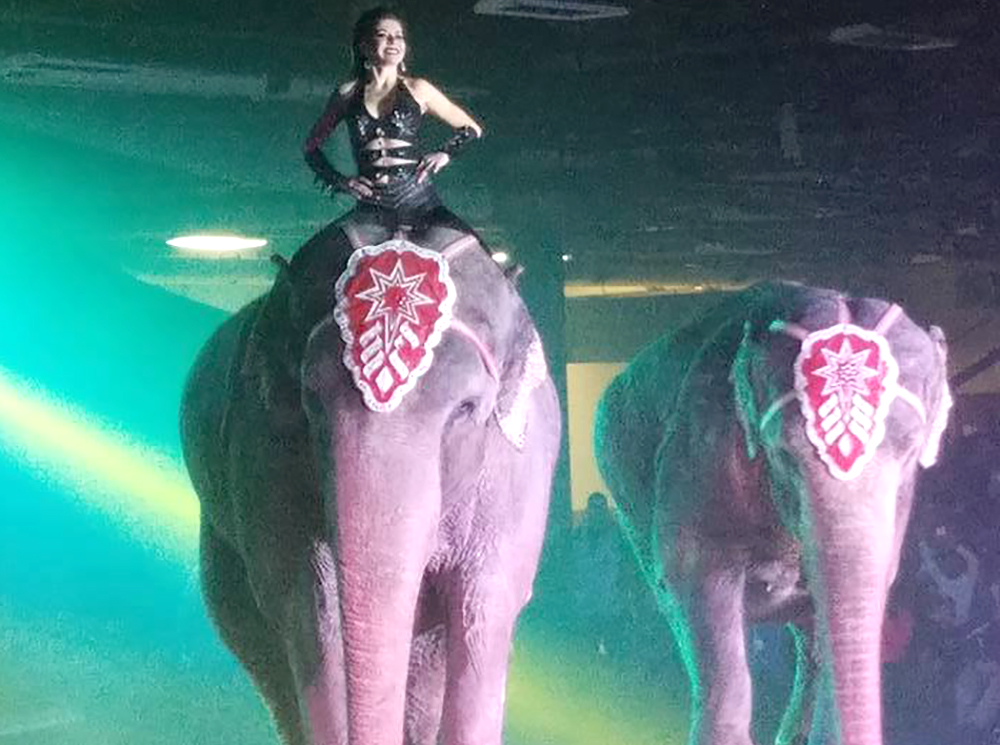 The Glens Falls Civic Center will host the Garden Bros Circus–a family tradition for over 100 Years–on Friday, April 21, for two shows, at 4:30 p.m. and 7:30 p.m.
Garden Bros Circus celebrates 100 years entertaining families throughout North America.
"We are excited that this show will return to Glens Falls," said Jeff Mead, arena general manager. "The Garden Bros Circus is bringing an all-new show and offers great family entertainment for people of all ages."
Circus officials said it will be the last chance to see the live elephants act.
Other features include Motorcycle Madness–motorcycle daredevils somersaulting and spinning in a big Globe of Doom; Chinese acrobats, a "human slingshot," camels, llamas, horses and buffalo performing together for the first time.
There will be comedy with circus clowns, daring aerialists and cirque artists. The circus runs for an hour and a half.
Garden Bros circus is a production of Ice Capades producers and plays mostly one or two days in each city as it travels throughout North America.
Ticket prices start as low as $11.95 for advance purchase. VIP packages are available. Tickets will be available for purchase at the Glens Falls Civic Center box office, charge by phone at 1-855-432-2849, or online at: www.glensfallscc.com.
For more details on Garden Bros Circus, visit: www.gardenbroscircus.com