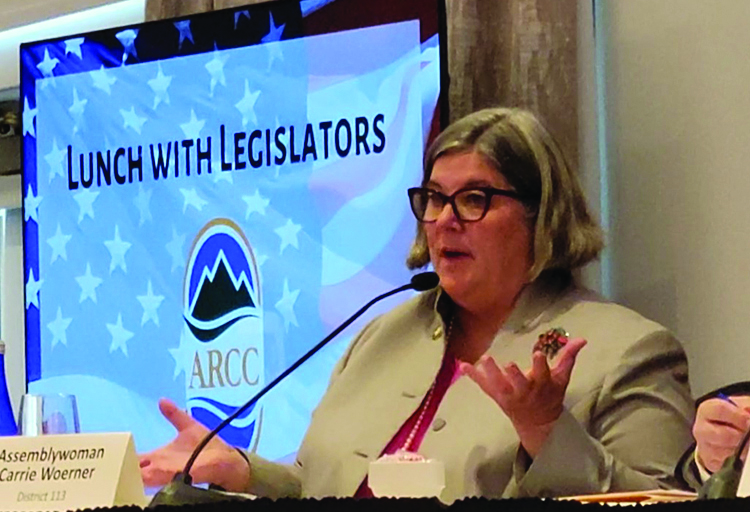 By Paul Post
Government and employer-driven workforce development programs are critical to overcoming a nationwide labor shortage problem that's reaching crisis proportions locally as well.
That's what elected officials told more than 200 people at the recent Adirondack Regional Chamber of Commerce Lunch With Legislators gathering on Feb. 25 at the Queensbury Hotel in Glens Falls .
"There's not a single employer I've visited in my district who's said this isn't an issue for them," said state Sen. Dan Stec.
U.S. Rep. Elisa Stefanik said, "Every small business I go to, every manufacturer, every hospital, they tell me one of their top concerns is attracting labor."
They discussed a variety of business-related issues with state Sen. Jake Ashby  and Assembly members Carrie Woerner and Matt Simpson. Woerner and Simpson's districts encompass northern Saratoga County.
During the pandemic, many people discovered they had enough financial resources to retire and opt out of the workforce, Woerner said. "And a lot of people have chosen to stop working for somebody else and start their own business," she said. "Business starts have skyrocketed the past couple of years (23,745 this January versus 16,862 in January 2019)."