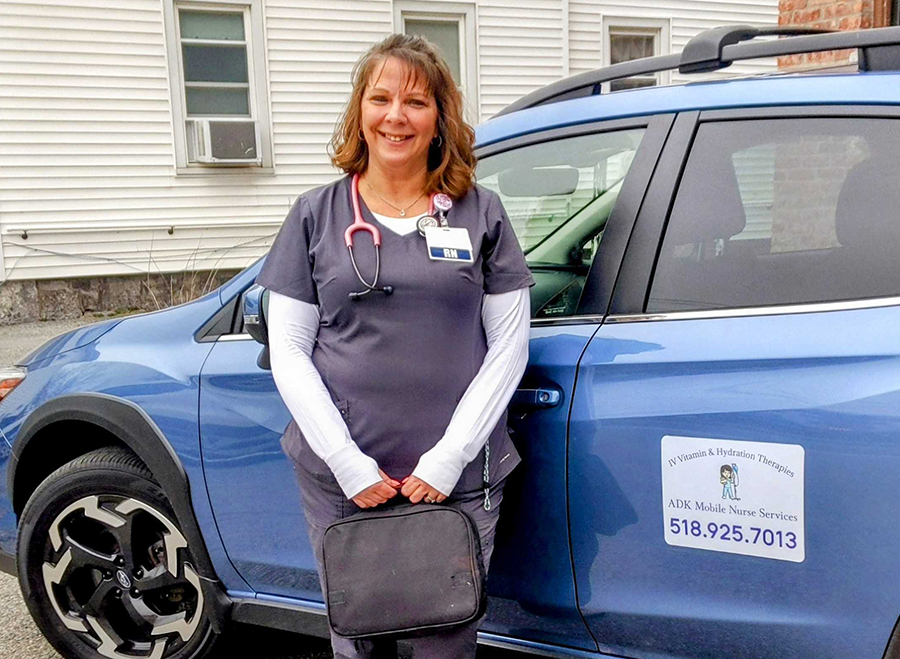 By Jill Nagy
If someone needs a nurse, Lisa Murphy can be there without the patient leaving home. Her Glens Falls-based ADK Mobile Nurse Services provides services in patients' homes—or wherever else they are—in communities within 60 miles of Glens Falls, including Queensbury, Lake George, Saratoga, Albany, and surrounding locations.
Murphy is a registered nurse with 15 years of hospital experience, including case management, and 10 years as a director of clinical services in long term care and rehabilitation facilities. Her office, at 35 Evergreen Lane, Queensbury, is in a senior living facility.
With hospitals discharging patients earlier and providing less outpatient care, there is a growing need for the kind of care Murphy can provide. She can step in to provide follow-up care after hospital discharge, whether managing medications, changing dressings, helping patients adjust to a new lifestyle, or just looking in to be sure someone is getting along well. 
In addition, she administers intravenous vitamin and mineral treatments (on orders from a physician).