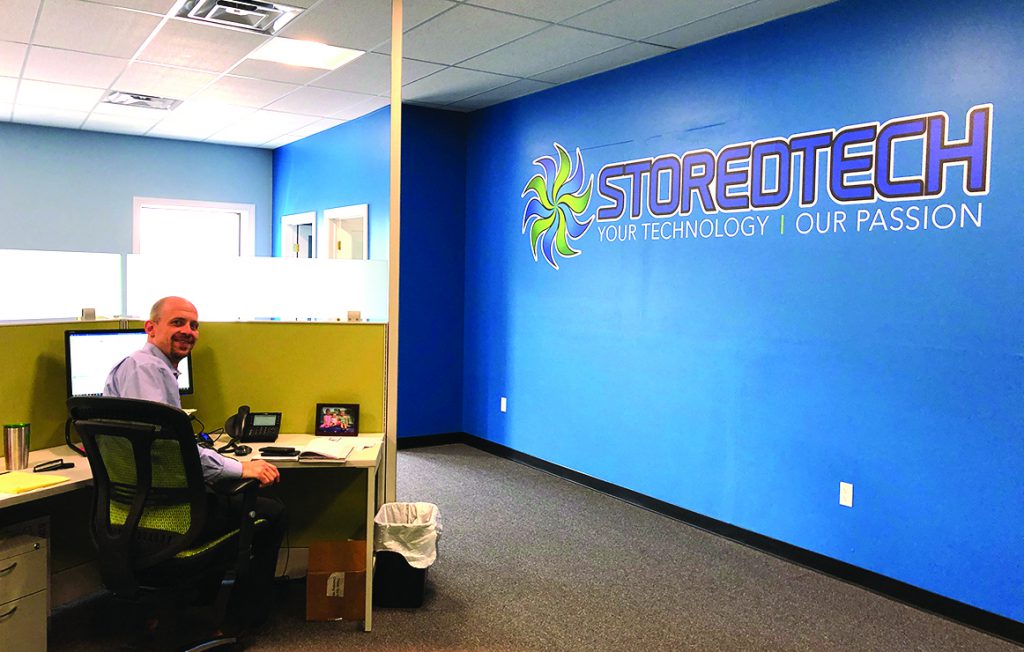 By Christine Graf
StoredTech (Stored Technology Solutions) recently expanded its headquarters at 543 Queensbury Ave. in Queensbury. The company leases the space and expanded into an area vacated by a previous tenant.
According to president Mark Shaw, the expansion was precipitated by the company's exponential growth.
"We added 5,000 square feet, and we are now 20,000 square feet in Queensbury. We are continuing to grow. We have a ton of new business and are adding new clients every week."
Since being founded in 2010, StoredTech has experienced double and triple digit growth. Shaw predicts 40 percent growth in 2019 and expects sales to reach $11.5 million. Sales in 2018 were $8 million.
StoredTech is a managed service provider (MSP) that provides information technology (IT) support to customers throughout the world. Seventy percent of their customers are located in the Capital Region. They also have customers throughout the United States, Europe, and Asia.