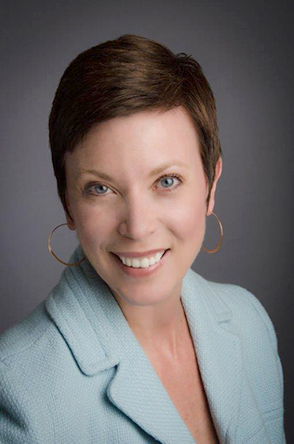 By Dorothy Rogers-Bullis
Your business's physical space says a lot about you, speaking volumes about your company culture and priorities. If you strive to attract and retain top talent within your organization, you must ensure your workplace is designed to meet those employees' needs—offering an attractive, ergonomic, efficient space that is tailored to each person's job function and personal work style.
If you are interested in updating your workspace, but you don't know where to begin, here are a few of the top new trends we are seeing in the office design industry.
Standing to work
With more research coming out about the health issues associated with prolonged sitting—from neck and back problems to higher rates of obesity—the sit-to-stand desk is a top trend in the workplace. These adjustable-height work surfaces offer the flexibility to perform work in either a sitting or standing position, improving ergonomics.
Taking the workplace outdoors
Exposure to sunlight and fresh air has countless health benefits—improving mood, lowering blood pressure, and reducing stress levels. That's why many companies are creating attractive and functional outdoor spaces.
Light
Along this same vein, natural light is one of the most sought-after indoor office elements. Designing workplaces that give the largest possible number of employees access to daylight can boost job satisfaction, productivity, and mood. One effective approach to achieve this end is lowering divider walls or removing solid walls and replacing them with glass.
Lower work station walls
A whopping 65 percent of the cost of most cubicles is in the vertical panels, which is one reason benching—a desk system devoid of walls—is becoming more and more popular. Benching decreases expense while increasing collaboration, and it also allows you to fit more employees into a smaller work area. Phone booths
One space-saving solution for the privacy and noise challenges that open offices can present is the modern twist on the old-fashioned phone booth. Available in a variety of colors, designs, and sizes (some can comfortably accommodate several people), today's phone booths are a stylish addition to your office while offering near-soundproof levels of privacy.
Breakout spaces
The days of the formal boardroom and large private office may be coming to an end. More often today, teammates are coming together for impromptu and informal pow-wows. As a result, offices are transitioning to smaller work stations, but collaborative breakout spaces are growing in number and size. These flexible spaces can accommodate meetings as well as socialization among colleagues.
Color
Research has shown that certain colors can boost creativity and productivity in the workplace, while others can induce a sense of calm and ease. Color also can speak to the personality of a company, reinforcing brand and culture within the office. Our design experts can help you decide whether a striking accent wall, splashes of a signature hue throughout your décor, or full color emersion will work best for your space.
These are just a few of the latest trends in office design that can help you attract talent, boost productivity, and put your best foot forward with customers.
Rogers-Bullis is owner and president of drb Business Interiors.