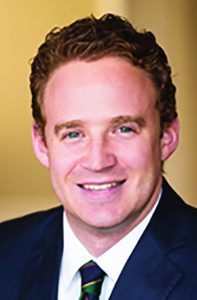 By Jill Nagy
Some investors may be panicking, but at least two local brokers are keeping their cool, advising a wait-and-see approach to managing assets.
"Focus on the big picture and don't react to every headline that comes up," said Ryan Bouchey, CFP and a vice president at Bouchey Financial Group, on the first day of the market decline in response to news of the coronavirus, which has caused the stock market to plunge.
"It's still a strong economy and most clients are fairly optimistic," said Steve Kyne CFP and partner at Sterling Manor Financial. His independent financial planning company has been around since 2006. There have been ups and downs, he said, "We've weathered our share."
Bouchey urged people "not to be too greedy" and to try to protect against unexpected risks.