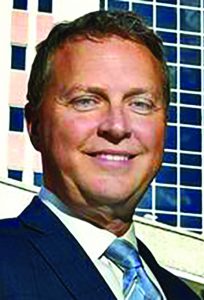 Berkshire Bank, which has branches in Queensbury and Whitehall, announced that  James J. Morris IV will become the regional president for New York state. 
Berkshire's New York state region includes the Capital Region, the Mohawk Valley, and Central New York markets.
 Under his expanded role, Morris will support Berkshire's lines of business in the region including commercial and consumer lending, business and branch banking, and wealth management. Bank officials said his leadership will be critical to driving high customer satisfaction, serving clients, and expanding Berkshire's brand throughout New York state. 
In addition, he will provide oversight to Berkshire's two community advisory councils in the Capital and Central New York markets. 
"Berkshire's commitment to the New York region has never been stronger and we will continue to look for opportunities to strengthen our service offerings and enhance our community impact and presence under Jim's leadership. His expanded responsibilities will help us achieve synergies in the market and unlock opportunities for meaningful impact in support of our Berkshire's Exciting Strategic Transformation (BEST) and BEST Community Comeback plans," stated Sean Gray, president and COO of Berkshire Bank.
 Morris is a seasoned banking professional who has served as regional president for the Capital Region market since January 2020, in addition to leading the commercial real estate team throughout the state.