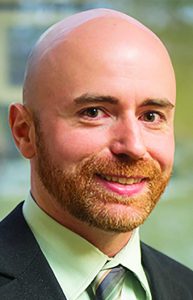 By Jason Snyder, Esq.
As the largest living generation in the U.S.—making up 22 percent of the population—and collectively having lived through several "once-in-a-lifetime" crises, the millennial generation has been forged into some of the most adaptable planners to date. 
From setting personal and professional goals, managing and interacting with their finances and investments, to purchasing their first homes and starting families, many in this group are committed to planning further into the future than ever before.
Despite this, 41 percent of individuals ages 18-34 have never discussed estate planning with anyone. While grim, this number did see some downward motion in part due to the COVID-19 pandemic, as 32 percent of adults under the age of 35 said they only engaged in estate planning due to the pandemic.
So, with these numbers, are millennials right in thinking that they do not need estate plans? What are some of the most common concerns that millennials have when looking to plan their futures? While it's impossible to capture all aspects of an estate plan in a single article, below is a brief snapshot of why estate plans might be the logical next step for any millennial looking to secure their future.
Broadening our scope, just 33 percent of Americans have a will or living trust, despite the fact that more than 50 percent believe estate planning to be at least somewhat significant. One in three respondents, when asked why they don't have a will, said they don't have enough assets to leave behind. 
The notion that "I don't have enough assets to make it worth it" is one of the most common reasons that millennials don't want to pursue making some sort of estate plan. This notion doesn't appear to be changing anytime soon, as the fears of ever-growing inflation still weigh heavily on the American populous—no more so than for millennials. According to a New York Times survey, nine9 out of 10 U.S. adults are concerned about inflation.