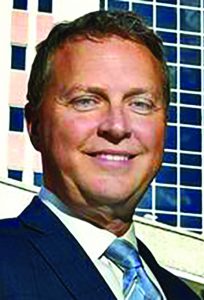 Berkshire Bank, which has branches in Queensbury and Whitehall, announced that  James J. Morris IV will become the regional president for New York state. 
Berkshire's New York state region includes the Capital Region, the Mohawk Valley, and Central New York markets.
 Under his expanded role, Morris will support Berkshire's lines of business in the region including commercial and consumer lending, business and branch banking, and wealth management. Bank officials said his leadership will be critical to driving high customer satisfaction, serving clients, and expanding Berkshire's brand throughout New York state. 
In addition, he will provide oversight to Berkshire's two community advisory councils in the Capital and Central New York markets. 
"Berkshire's commitment to the New York region has never been stronger and we will continue to look for opportunities to strengthen our service offerings and enhance our community impact and presence under Jim's leadership. His expanded responsibilities will help us achieve synergies in the market and unlock opportunities for meaningful impact in support of our Berkshire's Exciting Strategic Transformation (BEST) and BEST Community Comeback plans," stated Sean Gray, president and COO of Berkshire Bank.
 Morris is a seasoned banking professional who has served as regional president for the Capital Region market since January 2020, in addition to leading the commercial real estate team throughout the state. 
Since joining Berkshire in 2015, he has directed new business origination, coordinated commercial lending activities, and built deeper connections with communities. Prior to joining Berkshire Bank, Morris had previous roles in commercial lending at Kinderhook Bank, Paragon Prime Funding, Citizens Bank, and Charter One Bank.
 "I am looking forward to leading a unified team that represents all of Berkshire's New York markets," Morris said. "I have complete confidence in the entire region and know that together, our team can accomplish anything."
 Morris is an active volunteer. He is incoming chair of the governing board of the Center for Disability Services, an organization that provides innovative services and expert care for 15,000 individuals with disabilities and chronic medical conditions in Upstate New York. He is also a board member and past president for Prospect Center, a nonprofit organization that offers multifaceted services for at risk and developmentally disabled individuals in the Saratoga, Warren & Washington county area. 
Morris is also a board director and former treasurer of the board for Hudson Headwaters Health Network. 
Morris received his Bachelor of Science from SUNY New Paltz and holds the MAI designation from the National Appraisal Institute. He is a Fellow of the Leadership Saratoga program.