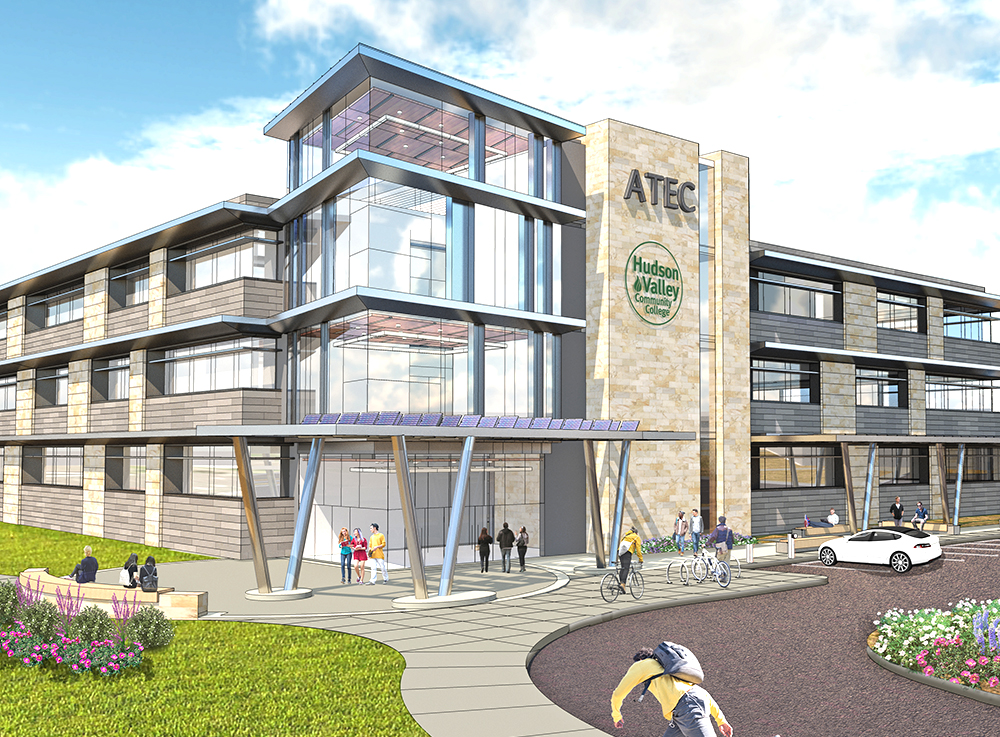 By Christine Graf
Hudson Valley Community College is responding to the skilled labor shortage in the area and across the state by pursuing plans to build a new $65 million facility for skilled trades education.
The proposed 130,000-square-foot Applied Technology Education Center (ATEC) will allow the college to expand its training of the skilled technical workforce.
A capital campaign is underway, and a concept plan of the project has been prepared by JMZ Architects and Planners of Glens Falls.
Construction of ATEC, a net energy zero building, is in the planning phase. The architectural bidding process will begin in one to two months.