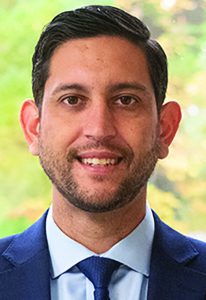 By Jennifer Farnsworth
Part of owning a small business is having a good understanding of the laws that effect it over time. In recent years, understanding codes and protocols is more important than ever. 
Law firms and human resource consulting agencies can be important resources to help small business owners. They can even ultimately protect their livelihood.
Martin A. Miranda, senior counsel at Tully Rinckey PLLC, said his firm has seen an increase in cybersecurity concerns, as well as pandemic-related issues faced by small businesses.
"Due to the pandemic small businesses have relied more on their online business platforms.  As more employees work from home, there has also been a significant increase in cyber attacks aimed at small businesses," he said. 
"Hackers may find small businesses particularly vulnerable for lacking adequate technology infrastructure and data security expertise."
Miranda said to compound problems, networks outside of the workplace may not possess sufficient security measures to prevent cyber attacks, which have become increasingly more sophisticated and targeted.  
Common methods of cyber attacks include phishing schemes, social engineering, malware, ransomware and password hacking,  said Miranda.
He has also seen an increase in small businesses reaching out on how to best follow COVID protocols, a completely new area for small business owners to have to navigate.
"I receive many questions regarding how small businesses can maintain a safe work environment for their employees as COVID protocols evolve in response to the multiple variants. Implementing these protocols can be burdensome for a small business and enforcing the protocols can often lead to differences of opinion among employees," said Miranda.