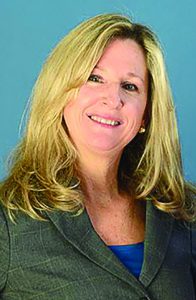 By Jennifer Farnsworth
As technology continues to grow and expand across the business sector, accounting firms have worked hard to keep up.
Accounting advisory and consulting services have benefited from the way technology has allowed them to work with clients without meeting face-to-face. But these services still need to be personalized. Many local firms have found ways to balance technology with personalized service.
Kristen D. Berdar, CPA, CMA, a partner at BST & Co. CPAs LLP, runs the company's Virtual Accounting Solutions Division. She said they offer outsourced CFO and accounting solutions for clients on a cloud-based platform, working entirely outside of the client's office.
They work to create a personalized service that is based on each individual client's needs and goals.
"We utilize technology to automate and streamline their accounting processes. We also offer them a sense of comfort by knowing their accounting is managed effectively and efficiently by a CPA firm that can also adapt to their changing needs," said Berdar.