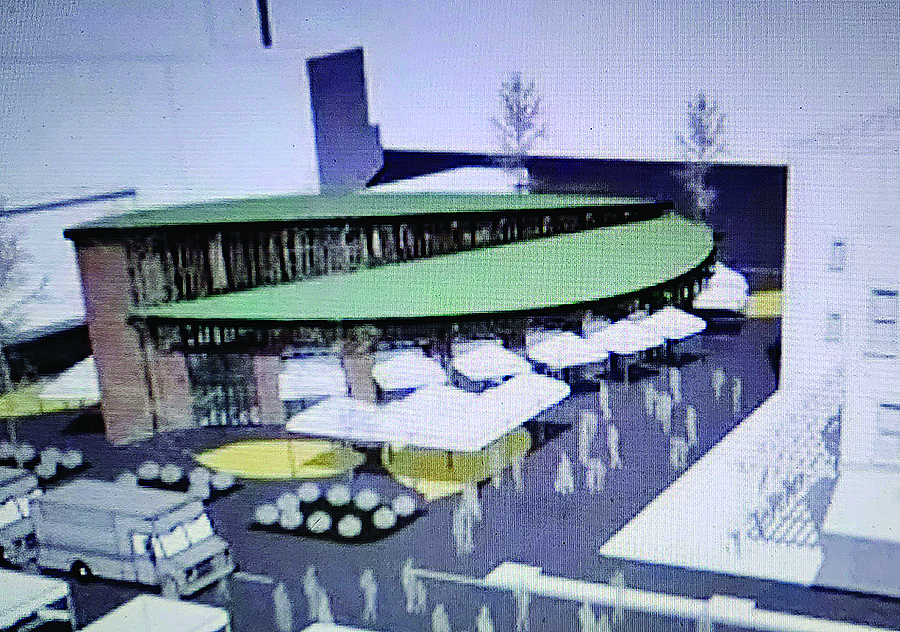 By R.J. DeLuke
Plans for the building at South and Elm streets in Glens Falls that will be home to the Farmers' Market and other community events have changed over time.
So have the costs that started a few years ago at about $2.8 million and are now upward of $4 million.
But plans are moving forward toward a building that its designers say will be a unique, cherished downtown center. Devon Telberg of Envision Architects and Peter Loyola, principal of CLA Site Landscape Architecture, Engineering & Planning outlined the latest plan to the City Planning Board on Oct. 4.
"We tried to listen to all the stakeholders," said Telberg. "We want this to be something unique an special for your community."
The building is at the center of the downtown redevelopment plan that earned a $10 million state Downtown Revitalization Initiative grant in 2016 for the land on South Street, west of the intersection with Elm Street where the former OTB building stood at 51-57 South St.