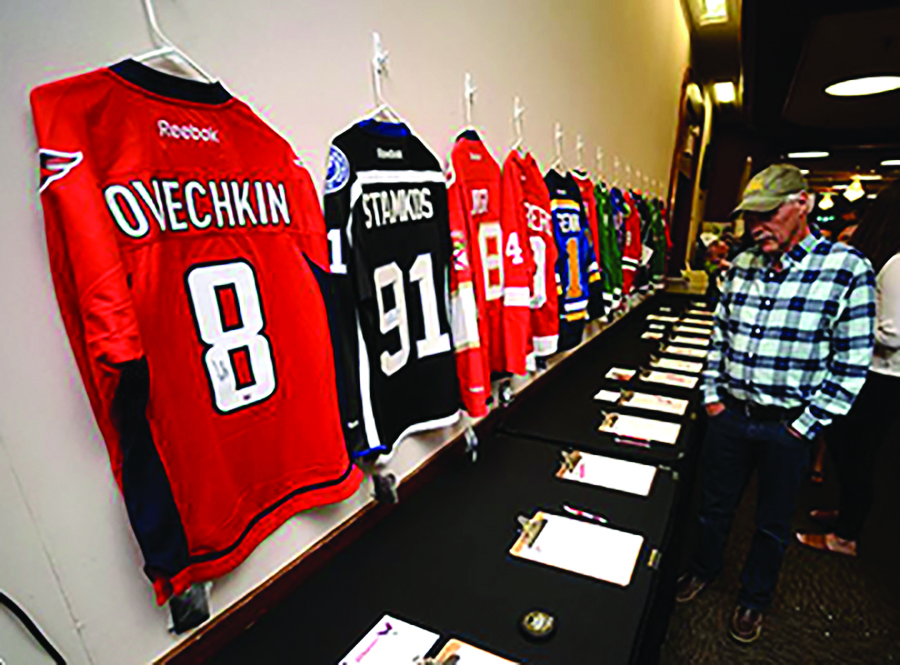 A fundraiser to help with a local group's purchase of the Adirondack Thunder hockey team in Glens Falls on June 2 raised $25,800, officials said.
The money raised pushed the total funds raised for the Keep Hockey Here campaign through donations, events and pledges past the halfway mark of its overall goal.
The fundraiser, called Raise the Rink, had 320 attendees inside Heritage Hall at the Glens Falls Civic Center. It consisted of a series of live, silent and raffle auctions.
Officials said the highest selling item was four front row tickets to a Boston Red Sox game, combined with dinner for four inside Fenway Park and overnight accommodations just outside of Boston. The winning bid, coming from Dr. John O'Connor, came in at $2,600, more than twice the value of the package.
"The Raise The Rink event was one of the most successful Keep Hockey Here efforts we've seen yet," Adirondack Civic Center Coalition President Dan Burke said. "We are consistently blown away by the support we receive from our local community and are extremely excited to surpass the halfway mark of our donation goal," said Burke. "I'd like to personally thank everyone who came out and we look forward to continuing our fundraising efforts this summer because this is truly our team."