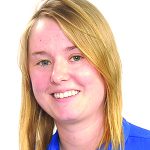 Dani Martindale and Samantha Niro recently joined the team at Mannix Marketing Inc. as a digital marketing strategists.
Martindale will provide clients with search engine optimization, pay-per-click campaign management and digital marketing strategies.
She brings four years of marketing experience, as well as certifications in Google AdWords and Google Analytics.
Prior to joining Mannix, she was employed as the internet sales coordinator for Walker's Farm Home & Tack and, most recently, as the marketing coordinator with Saratoga Horseworks and their contract manufacturing division, Custom Sewn Products. She holds a bachelor's degree in professional studies in management from Cazenovia College.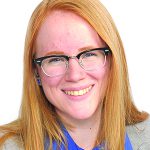 In her new role, Niro will provide clients with search engine optimization and digital marketing strategies.
Niro has two years of marketing experience, including graphic design experience. Prior to joining Mannix, she was employed as a graphic design coordinator for a Denver restaurant group. More recently, she was a brand specialist for a private neurology practice. She holds a Bachelor's of Fine Arts in graphic design from the University of Buffalo.
Her areas of expertise include digital design, social media management, and content creation.
* * *
Adirondack Health Institute announced the hiring of two executive directors for the organization's Delivery System Reform Incentive Payment (DSRIP) program.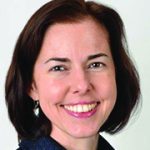 Jennifer Regan was appointed to the role of executive director-community engagement and workforce initiatives. In conjunction with executives from partner organizations, she is responsible for quality and financial outcomes for the St. Lawrence County Region Population Health Networks (PHN). She is also accountable for overseeing community/patient engagement, workforce initiatives and the Enrollment Assistance Services and Education (EASE) program.
Regan has 20 years of progressive leadership experience with service sector organizations, including performance improvement consulting roles with Ernst & Young in St. Louis and San Francisco and Deloitte & Touche in San Francisco, working with health care clients such as Anthem of Ohio and Indiana, Blue Cross/WellPoint of California, Alliance BCBS of Missouri, Foundation Health System and Health Net. Prior to joining AHI, Regan held a number of leadership roles at MVP Health Care, most recently as Senior Leader, Customer Experience.
Regan earned a Bachelor of Arts degree, cum laude, with dual majors in English and history, and an MBA in marketing from Washington University in St. Louis.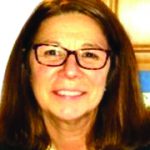 Louann Villani was appointed to the position of executive director-integrated delivery system.
She is responsible for quality and financial outcomes for the Plattsburgh Region Population Health Network (PHN). She is also responsible for overseeing programs related to integrating the health care delivery system, including mental health and substance use services.
Prior to joining AHI, Villani served in a number of management roles for Albany Medical Center, most recently as director of clinical informatics. In that role, she established a hospital-based department with a primary focus on clinical oversight for electronic clinical systems. She also led the implementation of standardized, evidence-based clinical protocols, plans of care and clinical systems. Prior to that she was a nursing informatics specialist and system analyst for Clinical Systems, Information Systems.
A Registered Nurse, Louann earned an Associate degree in Applied Science from Cazenovia College and a Bachelor of Science degree in nursing from SUNY Binghamton.
* * *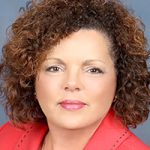 Glens Falls National Bank and Trust Co. announced the hiring of Tracey Norman as vice president, wealth management administration manager.
Norman will oversee the bank's trust, retirement and investment departments, as well as assist in strategic planning for the Wealth Management division. She will report to Mickey Orta, senior vice president and wealth management division head. Norman joins the bank with more than 20 years of experience in the wealth management industry.
The Schaghticoke native earned her bachelor's degree in finance from Siena College. She is active in her community, currently serving as vice president of the Hoosic Valley Booster Club.
* * *
The Hyde Collection announced the hiring of Tawn Malison as director of external affairs, a role in which she will lead the Museum's marketing, communications, and development efforts.
Malison comes to The Hyde with more than 10 years of experience in fundraising, development and marketing for a number of regional nonprofit organizations. Most recently, she served as the annual giving and donor relations coordinator at Glens Falls Hospital. There, she managed fundraising campaigns, planned and marketed events, and maintained donor relations.
She helped secure a $250,000 gift for The Snuggery, and was part of the fundraising team that secured a $1 million donation for the facility. Before that, she worked as fundraising coordinator at the Muscular Dystrophy Association and as a team leader for fundraising at Vanderheyden Hall, a Wynantskill-based nonprofit group that provides services for children in need and at-risk youth.
* * *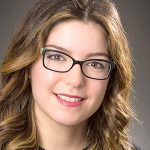 Cost Control Associates announced that Dana Sastre and A.J. Klemczak have joined the company as energy analysts.
Sastre is a recent graduate of William Paterson University in Wayne, N.J. She graduated magna cum laude with a bachelor of science degree in mathematics. She was on the dean's list and a member of the Pi Mu Epsilon National Honorary Mathematics Society. 
While earning her degree, Sastre worked as a success coach and peer leader assisting new and struggling students with their adjustment to college life.
Klemczak is a recent graduate of St. John Fisher College in Rochester. He graduated magna cum laude with a Bachelor of Arts in economics and political science.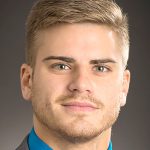 Klemczak is a member of Omicron Delta Epsilon International Honor Society of Economics and captained the soccer team while in college. His prior work experience was in manufacturing.
* * *
Adirondack Health Institute announced that Bob Cawley, chief information officer, has earned the designation of Certified Health Care CIO.
To achieve CHCIO status, candidates must participate in a comprehensive program offered by the College of Healthcare Information Management Executives (CHIME) that builds upon their education as an information technology (IT) leader and pass an examination.
The CHCIO program is the only certification designed exclusively for leaders in health information technology. It represents one of the highest professional achievements in the industry. Approximately 300 health care CIOs in the nation have earned the designation.