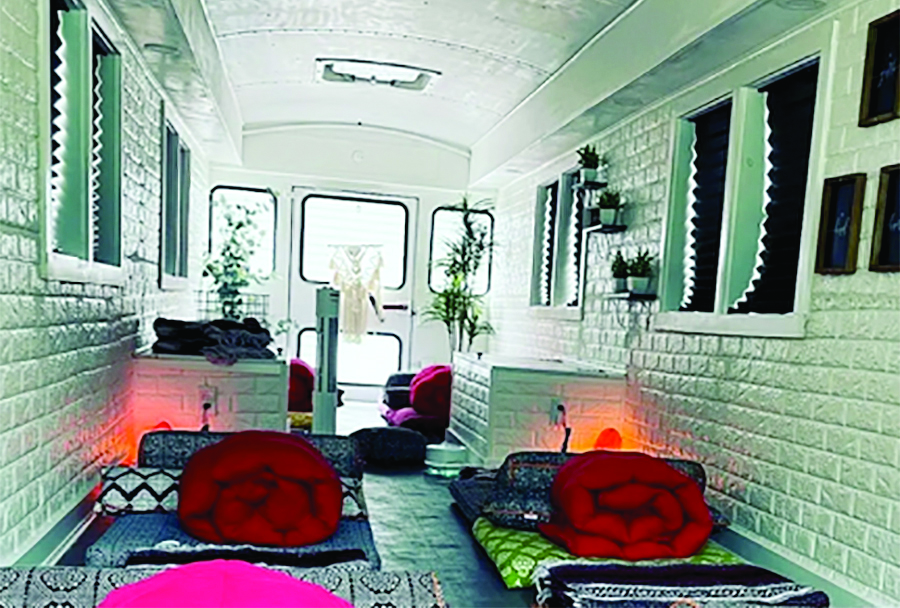 By Christine Graf
Since launching The Mobile Meditation Studio in September 2022, owner Kayla Craft has been travelling to schools and businesses throughout the Capital Region in a school bus that she transformed into a meditation studio.  She recently partnered with Crossroads Way, Inc., a non-profit with a mission of "Helping Kids Along the Way." Tax-deductible donations made through the non-profit will be used offset the cost of bringing the bus to high schools in underserved communities.
According to Craft, the partnership with Crossroads Way materialized after Katie MacDougall established the Glens Falls non-profit earlier this year.
"We teamed up with them to be able to identify school districts that may not have the funds to have the bus come to them. We want to make the bus accessible to schools that don't have the resources. This is a way for local businesses and the community to help more kids have access to these services."
To date, The Mobile Meditation Studio has visited high schools in numerous school districts including Gloversville, Hudson Falls, and South Glens Falls. It has also been utilized by BOCES and SUNY Adirondack.