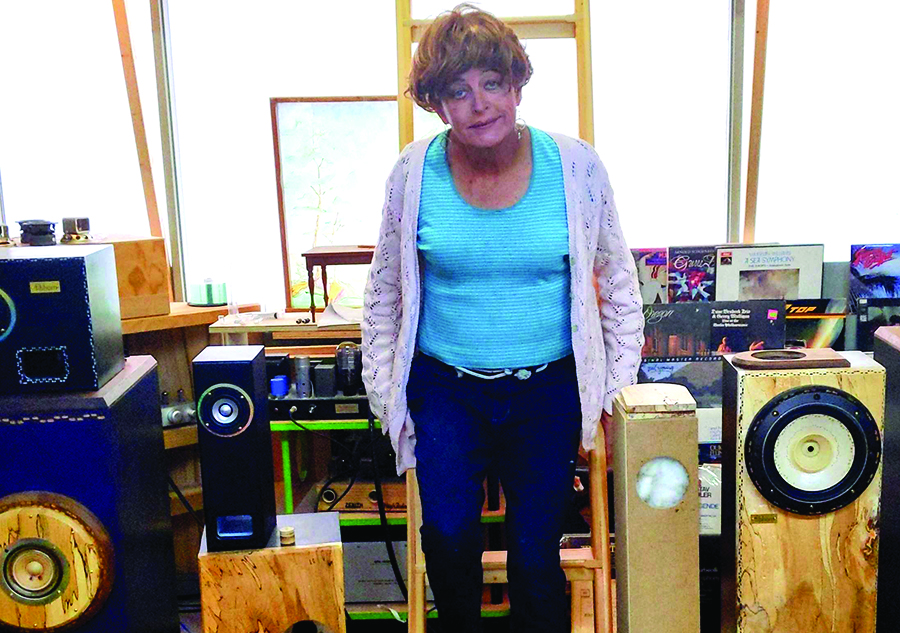 By Christine Graf
Local artist Sally Strasser has a collection of over 10,000 LP vinyl records and enjoys listening to music so much that she designed her own speakers. 
"I believe my speaker design is unique on the planet," said Strasser. "It employs the Fibonacci number sequence in the internal configuration of the cabinet. Every single musical tone on planet earth falls on the Fibonacci number sequence. Because of that, I thought it made sense to design speaker so that it favored and emphasized and perfectly reproduced all of those numbers when you translated them into the sequences of musical tones. And it works."
The Fibonacci number sequence is a series of numbers in which each number is the sum of the two that proceed it.
When designing the speakers, Strasser, made certain that "everything inside of the cabinet is designed to fall on that sequence—the area, height, width, length. It truly makes a difference," she said. 
Strasser designs and builds all of her speaker cabinets herself. She developed a love for woodworking while in shop class at Lake George High School.