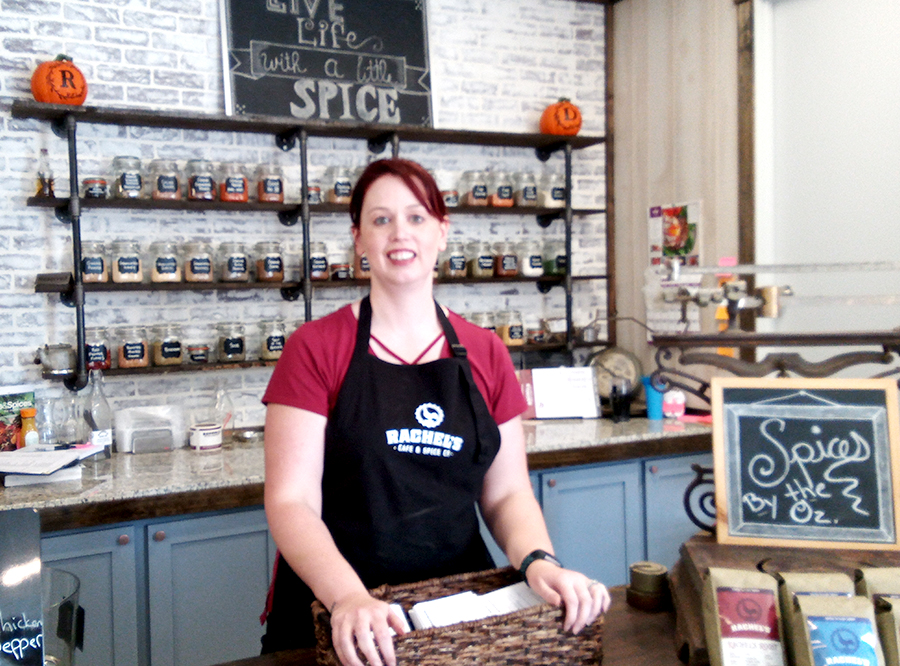 By Maureen Werther
Growing up, Rachel Dutra, co-owner of Rachel's Café and Spice Co.,  resisted the entrepreneurial urge that seems to run in her family's DNA. Her grandfather opened Castaway Marina after serving in the U.S. Navy. Her father also started his own business, with the family eventually opening and operating the East End Eatery in Glens Falls until they retired about a year ago.
"I always said I wasn't going to go the entrepreneur route. I intended to do the 'safe' thing. But I was just really born to run my own business," said Dutra.
Rachel and her husband, Dave Dutra, opened Rachel's Café and Spice Co. in September at the site of the now closed East End Eatery 240 Warren St. Her background includes a master's degree in education and teaching. Her husband was involved in the amusement park industry, working for Charles Wood and eventually working in the food operations at the Great Escape for about 12 years.
When her family asked her to come back seven years ago to help out at East End Eatery, Dutra cautioned them that it would only be temporary. "But here I am, seven years later," she said. Within six months, she had helped double the business and made some big changes.