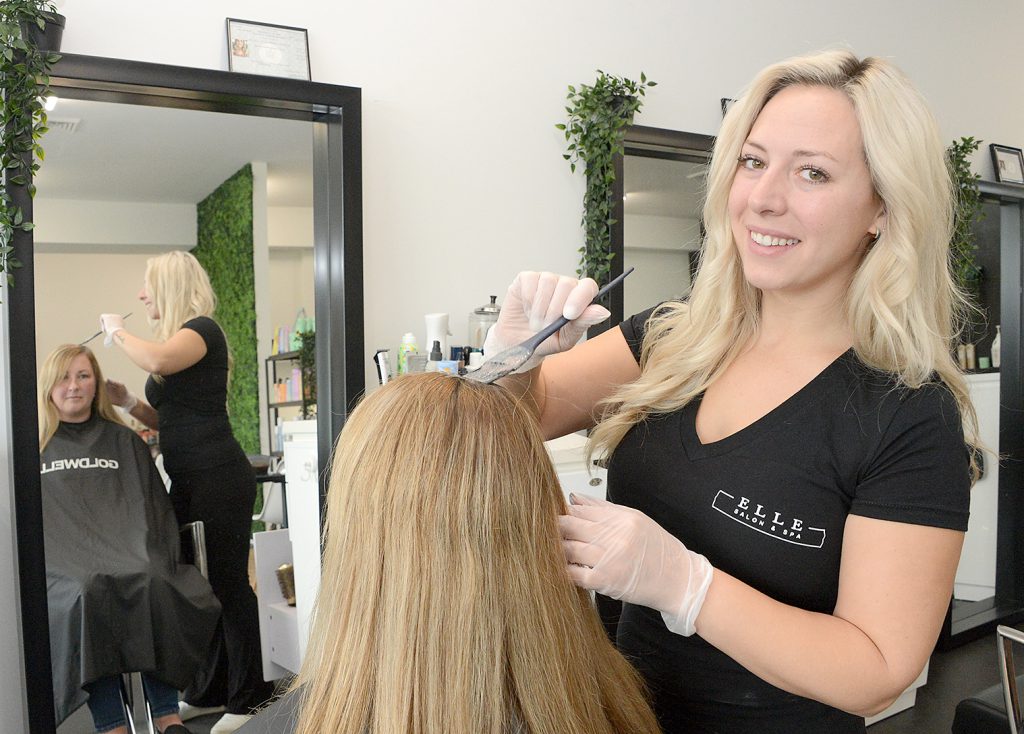 By Susan Elise Campbell
Ever since she could remember, Danielle Kresge wanted to run a hair salon and spa.
Half her dream was realized when she started Elle Salon three years ago in South Glens Falls. Now in her new location at 113 Saratoga Ave., Kresge has the room to add staff and services to give clients the full spa experience.
"At the other location, I had a good starting point to get my feet wet," she said. "I'm actually surprised at how quickly we grew, and proud of it."
Once she determined to move and expand, Kresge knew she would put her clients first. The location she found on Facebook was a brand new building in which she could picture clients "relaxing and enjoying themselves," she said.
"The space is like an open canvas with white walls and high ceilings," she said. "It has a clean, breezy, airy feeling."
Since the move the first week of August, there have been a few new hires, bringing the staff to 12.
Elle Salon and Spa now has four rooms for spa services, including facials, body waxing, eyelash extension, hand-tied hair extensions, brow lamination and make-up. There is also a dedicated room for full body massage.
Kresge has 10 chairs for hair styling, whereas there were five before the relocation. She herself has 11 years experience cutting and coloring hair and her "specialty has always been blonds," she said.
Her market is not the walk-in customer, she said, but rather a "middle class woman or man who wants to come in and feel pampered without breaking the budget."
The salon also does haircuts for children.
Kresge said she has reflected on the pandemic and how it has helped her by helping others.
"The pandemic and the isolation has been hard on people mentally and emotionally," she said. "When they were able to come in, I saw the need to help them feel better about themselves. That has been a goal of mine ever since I was a little girl."
Learn more at www.ellesalonsouthglensfalls.com.