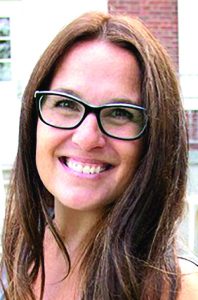 By Christine Graf
The residential real estate boom that is occurring throughout the country has Capital Region real estate agents scrambling to find homes for their clients. Much of the demand is being fueled by millennials who are in their prime home-buying years and make up the county's largest demographic.
The decline in interest rates that took place during the past year has made purchasing a home especially attractive. Mortgage rates dropped in 2020 and reached a record low of 2.65 percent in January. Those in the industry say demand far exceeded supply of homes, and low supply has been the primary driver for the rapid increase in home prices.
"It's nuts," said Howard Denison of DeMarsh Real Estate in Glens Falls. "People are offering up to 10 percent more than asking. There was a two-family ranch that sold within four hours. Potential buyers are getting upset and disgusted."
According to Susan Kassal of Hunt Real Estate, during her 19 years in real estate she has never witnessed such high demand for residential properties. Many of her customers make offers on three to four houses before securing a winning bid, and a surprising number are making all cash offers. Although the majority of the cash buyers are relocating from cities, she said some are local.
"I've never seen so many all cash offers. Cash is winning, and if you have cash and come in on the first day or two you can grab it. Even in the $400,000 or $500,000 range, you are seeing cash. We've seen people come for vacation homes and pay cash, and they are beating out local people. It's causing a lot of frustration, but in the last month or so I've seen the inventory picking up. And we are finding homes for all of our buyers. But you have to be the first one in."
As a result, agents and buyers have been rushing to schedule showings as soon as a properties come on the market.
"If it's listed today, you have to see it today," said Kassal. "Real estate has always been kind of an on-call job, but this is just over the top. You have to act, and there's no more waiting for the weekend to show a house. You are going out to see one property at a time. You drop everything and go see it and don't wait for the weekend and show five properties anymore."
Because of the influx of buyers from out of the area, local real estate agents are also doing a record number of virtual showings. Although some buyers have made offers without ever seeing a property in person, Kassal said that is becoming much more uncommon.
According to Janet Besheer, owner of Equitas Realty in Saratoga, even properties that traditionally took a very long time to sell have been snapped up in a matter of days.
"All of these listings in Washington and Warren counties that were traditionally farm land used to take months if not years to sell. They range in price from $300 to over a million. This past eighteen months, those properties were gone in three days."
The majority of the buyers for those properties were people who were fleeing from crowded cities as a result of the pandemic.
"They were coming out of apartments where their rents were higher than a mortgage on a $900,000 home," said Besheer.
Although she has seen signs that the market is slowing down, Besheer doesn't think the "wild ride" that has taken place over the last year is going to end in the immediate future.
"The New York state August 2021 housing report shows that inventory was down 23.4 percent compared to last year. The average home price was $395,000 in August 2021 compared to $204,000 last August. That means that the median sale price went up 29.9 percent. It's huge."
No one knows if or when the bubble will burst on the market, but many economists predict that it won't be any time soon. They point to record low inventory and pent-up demand as the two main factors that will keep the market hot.
"The big question is, 'Is this the new normal, and will these prices will sustain?' I think that's the question on everyone's mind," said Besheer. "I think that in certain price points—like in that middle $300,000 range—I can see it sticking. That might be a new normal."
Besheer isn't as confident when it comes to higher-end properties that sold for well over asking price. Many of these properties were purchased by people who were relocating from cities in record numbers.
"They were bought up by people who I believe have an abundance of cash and aren't concerned about the house appraising. A lot of those buyers just wanted to get out of Dodge."
Denison expects prices to stay fairly stable and demand to remain strong as long as interest rates remain low. Although the Federal Reserve has held interest rates steady so far this year, many economists anticipate that rates will increase in 2022 and again in 2023.
"The real estate market has it curves up and down. If prices go down, I don't believe they won't be slashed tremendously," he said.
Besheer has observed somewhat of a price correction occurring in the Capital Region market. Houses are still selling quickly but are staying on the market for several weeks instead of just several days. As a result, sellers are becoming more willing to negotiate, and houses that have been on the market for more than two or three weeks are seeing price reductions. Although some properties continue to receive multiple offers, that number is no longer in the double digits.
"As we move into the autumn, what is true every fall and winter period is that owners of homes that are on the market want to get out before the snow flies," she said. "It's usually this time of the year that sellers are willing to negotiate more readily."
Local residential home inventory remains low which has proved especially challenging for real estate agents new to the profession.
"If you talk to real estate companies throughout the Capital Region, everyone is down to next to nothing in terms of inventory," said Besheer. "There's just not enough inventory right now to go around. Newer agents are having a very tough time."
Although local real estate agents are busier than ever, that does not necessarily mean that all well-established agents are having banner years in terms of sales.
"You don't have the listings that you would usually have," said Kassal. "It's the person with the inventory that's going to have the best year."