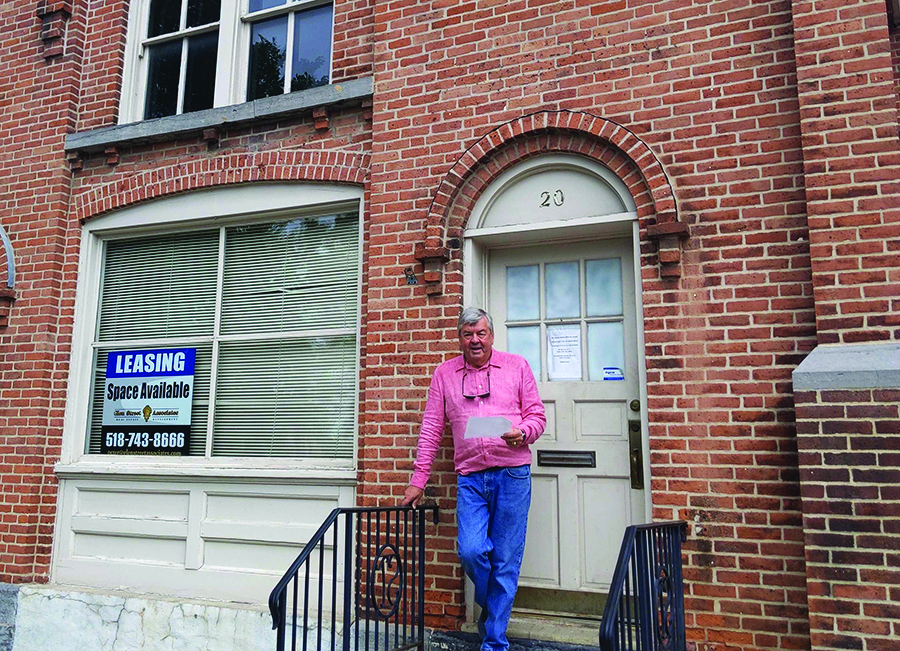 By Christine Graf
Developer Peter Hoffman of Glen Street Associates is partnering with the youngest of his four children, daughter Christiana, on what will be his 20th local development project. 
The pair purchased the former Morgan Stanley building at 20 Maple St. in Glens Falls for $275,000. 
Hoffman, a Clifton Park native, was introduced to the world of property development by his father. From the time he was a young boy, he had a hammer in his hand and a nail apron around his waist. 
"I started with my father when I was 11 years old," he said. "He was an amazing developer and I started by following him around. Along the way we became partners. He taught me the business, and we were partners up until 1983 when I went out on my own and did some other things in my life."
After spending 20 years in the restaurant, car wash, and real estate industry, Hoffman re-entered the development world in 2001. It was because of his wife, Suzanne, that he chose to work in and around Glens Falls. During her time as a New York state trooper, she had grown to love the city.