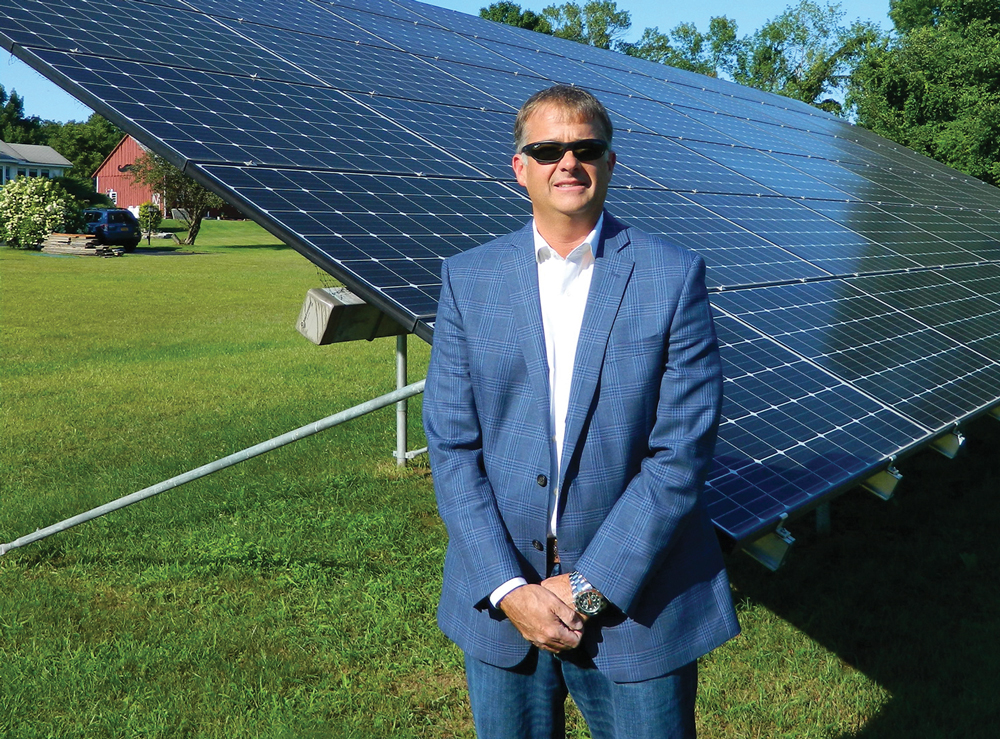 By Lisa Balschunat
National Commercial Solar Advisors Inc., with its office in Queensbury, is harnessing energy for businesses and residential properties in New York state, New Jersey and Vermont, and has its sights on Florida next, according to president and founder Brent McDevitt.
Established in 2019, the company has simplified the process of "going solar" for businesses, communities and public organizations by providing customers with a comprehensive proposal and package that makes the process seamless. With nine years of experience in the solar industry and previously aligned with Apex Solar, McDevitt said that he "knew the industry would pop" and wanted to be a part of it.
"When businesses invest in commercial solar energy they can significantly reduce their operating costs and potentially save tens of thousands of dollars over time," McDevitt said. "This allows businesses to free up cash flow to use in other areas, and of course, utilize a green energy source that is good for the environment."
Solar panels do not require any additional maintenance to a building or property and McDevitt stated that most systems are guaranteed for up to 25 years. 
"Businesses who invest in solar energy receive a 26 percent federal income tax credit and 100 percent bonus depreciation" he said.  The company offers customers looking to go solar with a total package of upfront services including a comprehensive proposal, site visit, design plans, state and federal application assistance through to a final contract.
"We've installed EV charging stations at The Sagamore Resort, The Inn at Erlowest, the Town of Queensbury, and at other hotels, resorts and bed and breakfasts in the Lake George region," he said. "Right now, we are super proud to be working with our first five-star hotel, Mirror Lake Inn in Lake Placid, to establish commercial solar and EV Charging Stations there.