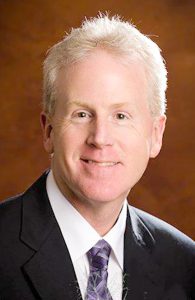 By Christine Graf
Because the insurance industry is constantly changing, insurance agents suggest that business owners stay abreast of these changes by meeting with their agents to review their policies on an annual basis.
John O'Brien, president of O'Brien Insurance in Glens Falls, said this is the only way for agents to ensure that their clients have the coverage they need. O'Brien has been in the insurance business for 40 years. His father, Robert, founded O'Brien Insurance in 1957.
According to Jennifer Longtin, owner and president of Lighthouse Insurance Agency in Ballston Lake, annual reviews don't always result in additional coverage or increased costs for business owners. She has owned Lighthouse Insurance for 17 years and has worked in the insurance industry for more than 30.