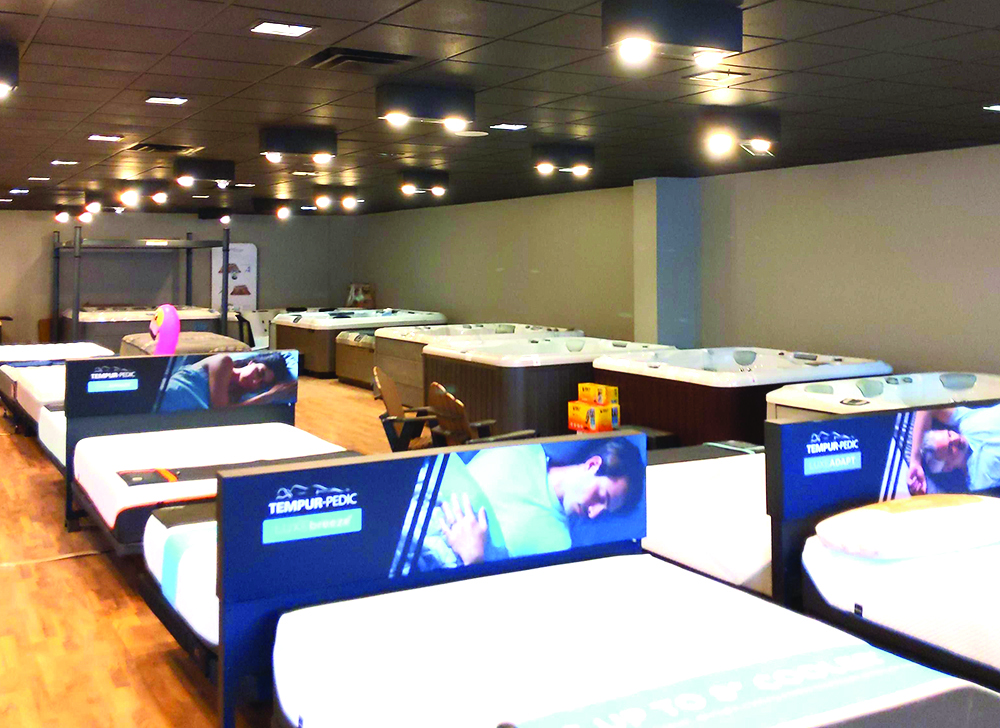 By Jill Nagy
At the new Sleep and Spas location at 1851 Route 9 in Lake George, they are selling almost as many hot tubs as mattresses, according to sales manager Kevin King. 
Maybe a few more mattresses, he admitted, but dollar-wise, "it's really even." This is a good time of year for hot tubs, he said, noting that the company had just delivered two tubs to customers in Queensbury that day.
Business, so far, has been "very good," King said. 
The Lake George location, at the Log Jam Outlet Center just off Route 9, opened two months ago and it is the fifth location for the business. They also have stores in Saratoga Springs, Latham, North Greenbush, and Kingston. 
King pointed out that the store is easy to find. It shares a parking lot with the Log Jam restaurant, a Lake George landmark. 
In addition to mattresses and hot tubs, Sleep and Spas sells massage chairs, patio furniture, and swimming pool supplies.