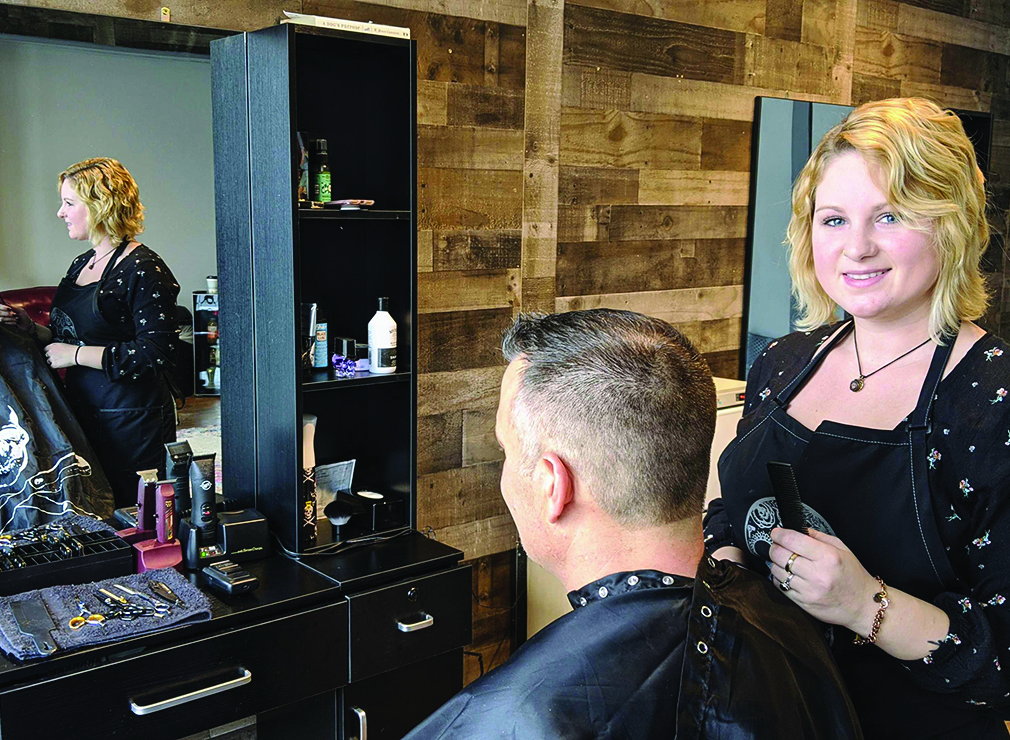 By Susan E. Campbell
A woman-owned, woman-run barbershop may be a rare thing, but a new one has come to Fort Edward.
Liv's Broadway Barbershop opened at 128 Broadway on Nov. 15. It is the first business owned by Olivia Cabana, originally a resident of Queensbury and a trained barber for the past five years.
"I always wanted my own business," said Cabana. "The last shop I worked for was privately owned by a good friend. I didn't realize it was something I could do on my own."
But after observing what it was like to have a business, Cabana thought it would be "a fun thing to do" as well as "a dream and a goal." And so far, she said, "I am pleased with what I have accomplished."
As a barber, Cabana does hair for boys and men, from a skin fade to an all-over scissors cut.
"The shop is not focused on haircuts for women," she said.