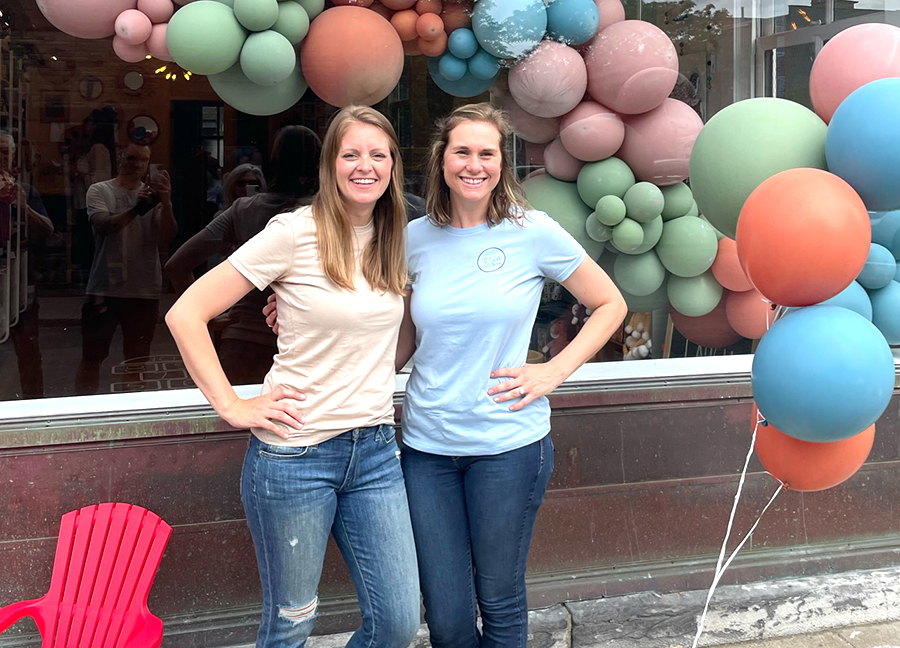 By Susan Elise Campbell
When Hillary Williams and Melanie Weber were pregnant with their first children, they used to walk and talk about their hopes and dreams. The new moms parlayed their conversations and friendship into a support group for parents, and now have a retail kids shop called (g)row for kids at 18 Exchange St. in Glens Falls.
"We want to always live like we have children in tow," Weber said. "That means knowing which restaurants have changing tables and what shops make it easy to bring strollers."
Noticing that "Glens Falls didn't have many classes available for parents," the pair formed a collaborative they call "row" after the names of their two baby boys and the common first letter of their last names, Weber said. "row" would become a resource for parents like them.
"Our mission is to grow connections among parents and the community," said Williams. "We make all caregivers feel welcome no matter which child-rearing book they are using."
There are dozens of ideas Williams and Weber have to create more resources for people learning "how to be parents" and to support their specific needs, according to Weber.
That could be a stroller walk around downtown after the retail store closes for the evening or storytelling on the weekend. Or how to prepare for adventures hiking or camping with the family, to name a few that are appearing on their website, growforkids.com, right now.
Williams and Weber are partnering with professionals and experts to better educate expectant and new moms. Some classes include prenatal yoga, postpartum education, and baby-led weaning, and according to row's co-owners, many more are to come.
Through the kids boutique (g)row, which opened May 27, Williams and Weber are selling "curated cuteness for kiddies. Everything in the store is picked with a purpose. Products are made locally or in the U.S., are eco-friendly and practical."
For example, a coloring book for the car with magnetic pieces the kids cannot lose is more practical than the old-fashioned kind.
"We can be a resource for what moms need and what they don't need," said Williams. "These are items that work for their life, not just add clutter."
With (g)row, the co-owners have built something they said is "more than a store. It is a collection of hand-selected items that will truly help make your parenting journey easier and more enjoyable. All products are of the highest quality to make sure families can pass them down to future children or future generations," she said.
The business website is www.growforkids.com.