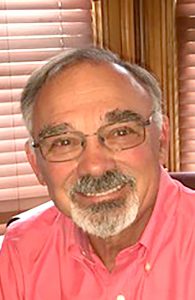 By Jill Nagy
"Keep calm. Stay the course," advised financial advisor Dan Hazewski Sr. of Legacy Planning Partners in Glens Falls regarding investment in the stock market as the end of 2018 draws near.
"There is nothing abnormal going on," he said on a day when late October's falling stock market was recovering. "Volatility is a constant."
"When the market was down, I went out and bought things for my clients. If you make good investment choices and you leave them alone, they're going to grow," he advised.
He said the economy is fundamentally sound.
"I don't give credit to either Obama or Trump," Hazewski said, "but to American ingenuity and creativity. Developments like technology, artificial intelligence, and robotics are driving our economy."  
He noted, however, that Obama did not get enough credit for "riding us through the storm" after the 2008 recession.
"The economy is as strong as it has ever been and the best thing to do at this point in time is nothing," Hazewski urged. Where he sees the normal gyrations of the investment market, "pundits like to find reasons" for concern.