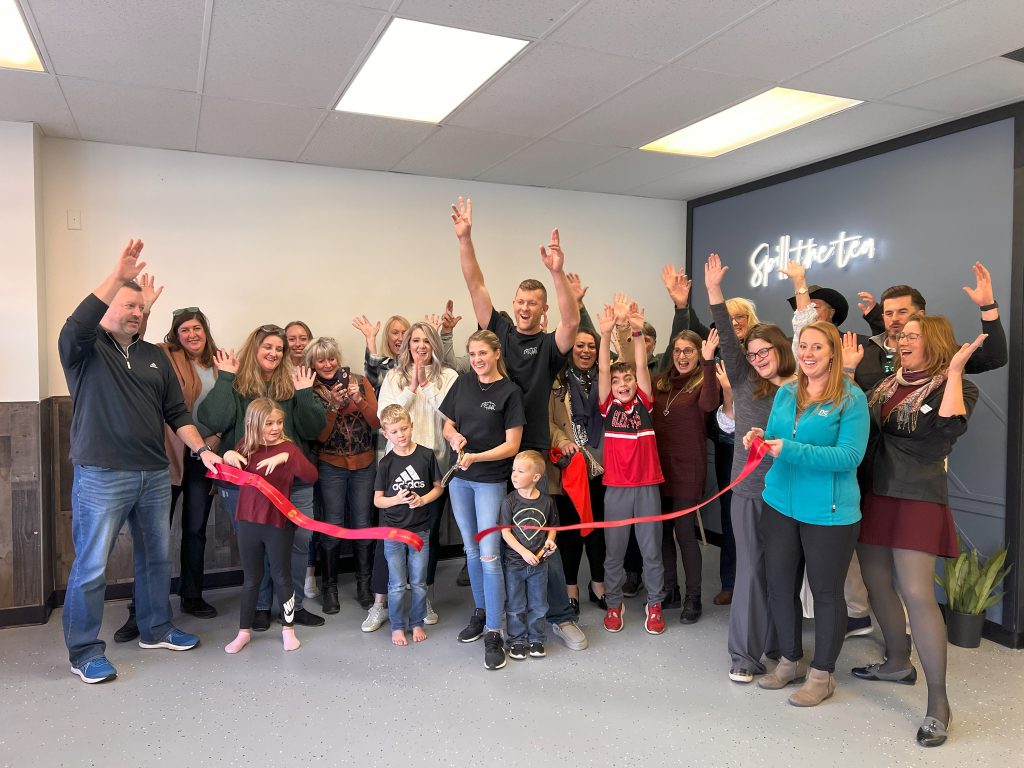 By Ann donnelly
This month, husband and wife Ashley and Derek Heald celebrated the opening of their nutrition club, juice, and smoothie bar, Peak Nutrition, with a ribbon-cutting ceremony held by the Adirondack Regional Chamber of Commerce on November 3, 2023.
Peak Nutrition offers vitamin-packed, energizing teas, healthy protein shakes, and iced coffees in the Broad Street Shopping Center in Glens Falls. Many of these drinks are popular with fitness enthusiasts for pre-, during- & post-workout needs, but also appeal to a wide range of other customers looking for a healthy, fresh drink. "We do kids' drinks as well," says Ashley Heald. "They are not caffeinated and contain some protein. I've got two picky eaters, so wherever I can sneak in some protein is always good."
"We host monthly body transformation challenges and help people achieve their health and wellness goals, whatever they may be," says Ashley Heald. They have held a local vendors showcase and plan to hold pop-up workouts.
"I've been a stay-at-home mom for six years and was looking for work I could do and still have enough time for the boys. I was an athlete, running track and field in school, but I always hated the chalky taste of protein shakes. Derek had me taste one of these shakes, and I said, 'Okay, what have I got to do.'"