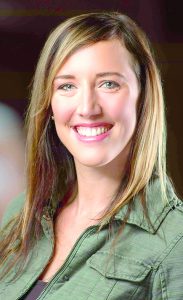 By Susan E. Campbell
High Peaks Health Coaching is a new company that offers support and encouragement to anyone who wants to achieve and sustain a healthier lifestyle.
"It is a wave of the future," said Emily Coutts, who has been a registered nurse in Glens Falls for the past 13 years. "Even insurance companies are showing more interest in life coaching because they want people to be healthier and to prevent the long-term affects and climbing costs of illness."
Coutts said the underlying concept of her business is to help clients change their habits and, in the process, "help them become the best versions of themselves."
Catalysts for change can come from any source, said Coutts. Perhaps the client wants help pursuing a different career. Maybe he or she has some relationship challenges or financial concerns. Some even seek assistance when their children go off to college and face an empty nest.
"In all these cases, people are simply looking for more out of life," she said.