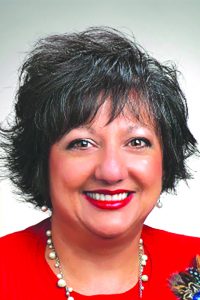 By Rose Miller
We found a cool place to vacation in Rhode Island this year. The owner calls it Goatopia. She has created a little slice of heaven beside the Sakonnet River.
She is a former dancer who took her dance studio and her artistic style to create a unique and comfortable guest house for visitors.
The house is surrounded by beautiful gardens where she also tends to chickens and goats daily. The goats have names and you can tell the Billy because he stands proudly on the tallest stump in the pen.
This place got me thinking about how employers tend to their flocks. As employers, we have a responsibility to understand who works for us and what we want people to do for us. Results can be achieved when understanding how employee traits translate into achieving goals.
But here's the thing. Do you need a herd of goats or do you need a flock of sheep? They may look all the same but there is big difference.
The owner of the house likes goats because they are independent thinkers just like her. There is nothing ordinary about her place and it's as colorful and whimsical as she is.