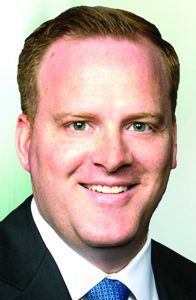 By Patrick Farrelly
You are evaluating a target company that had higher than normal revenue growth in 2020. The target company presents you with a five-year forecast that maintains the above average growth experienced in 2020.
Is the target company's spike in growth a one-time outlier event or is the growth sustainable? This is a common question many private equity firms currently face following a volatile 2020 business environment.
The answer to this question is critically important since it impacts the target company's valuation and your firm's return on investment.
The prior example highlights the importance of the buy-side due diligence process given the uncertainties in today's market. In the past, your firm may have engaged a third party for only financial due diligence (or quality of earnings – Q of E). However, complementing your financial due diligence with commercial due diligence can help mitigate deal risk, increase return on investment, and improve deal structure and price.
What is commercial due diligence?
The goal of commercial due diligence is to assess the growth and profitability potential of your target company. Target companies' future financial forecasts often project high growth and profitability over the buyer's planned holding period. Commercial due diligence helps to validate the assumptions driving your target's financial forecast.