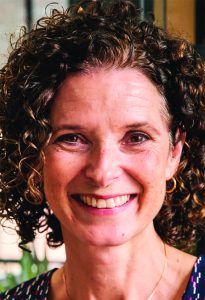 By Christy Alexander
Small businesses are key contributors to the vibrant communities that people want to call home. 
Fortunately, entrepreneurship in the U.S. is on the rise. But for these new businesses to have an impact, they must survive, and by focusing on some key areas, entrepreneurs can have the best possible chance to reach their goals and build thriving, sustainable businesses.
Entrepreneurship can be rewarding, and thoughts of independence are exciting, but the life of an entrepreneur isn't a good fit for everyone. The truth is that running your own business is hard. It can mean long days of solving problems and taking responsibility for endless decisions. Conquering these obstacles requires passion and relentlessness. The first thing you can do to set yourself up for success as a hopeful entrepreneur is to carefully decide whether you're ready, willing, and able to accept the challenges of entrepreneurship.
With so many challenges to manage, it's easy to go adrift, so having a clear vision to guide you is critical. You need to develop a clear image of what you want for your business and your life. It is this clarity that will help you stay on track when you must make tough decisions, and a compelling vision that will inspire others to join you in pursuit of your goals.
Even with a clear vision, you'll be required to wear many hats in your business. It can be draining, and you will be better off playing to your strengths than trying to work on your weaknesses. Assess your abilities and identify the tools you will need for success.