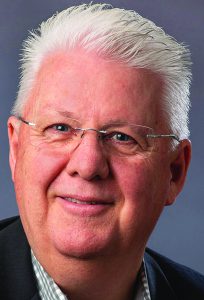 By Alan VanTassel
In today's business landscape, it is far too common to have bosses who yell, threaten and micromanage their way to the top—at the expense of their employees. 
Anyone who has ever worked for someone who has exhibited these characteristics will tell you that it is not an effective management style. These types of leaders lose a lot of trust and potentially, their workforce.
The best sales leaders, however, are humble bosses who empower their employees, are open to feedback and inspire their team to perform high quality work. They are also aware of their own weaknesses, how those weakness fit with others' strengths, and they want to improve. 
These traits make them focused on "big picture" goals that go far beyond their own corner office.
Current research suggests that placing a spotlight on humble people might yield better business results than putting the boasters on a pedestal.
So, would you consider yourself a humble sales leader?
Quick, answer this question: which of your colleagues are humble? You will be surprised to find out that the answer you gave is likely wrong. Why? Because humble people don't flaunt that trait. And many people, including pretentious ones, try too hard to be seen as humble and even helpful just to make a good impression on others.