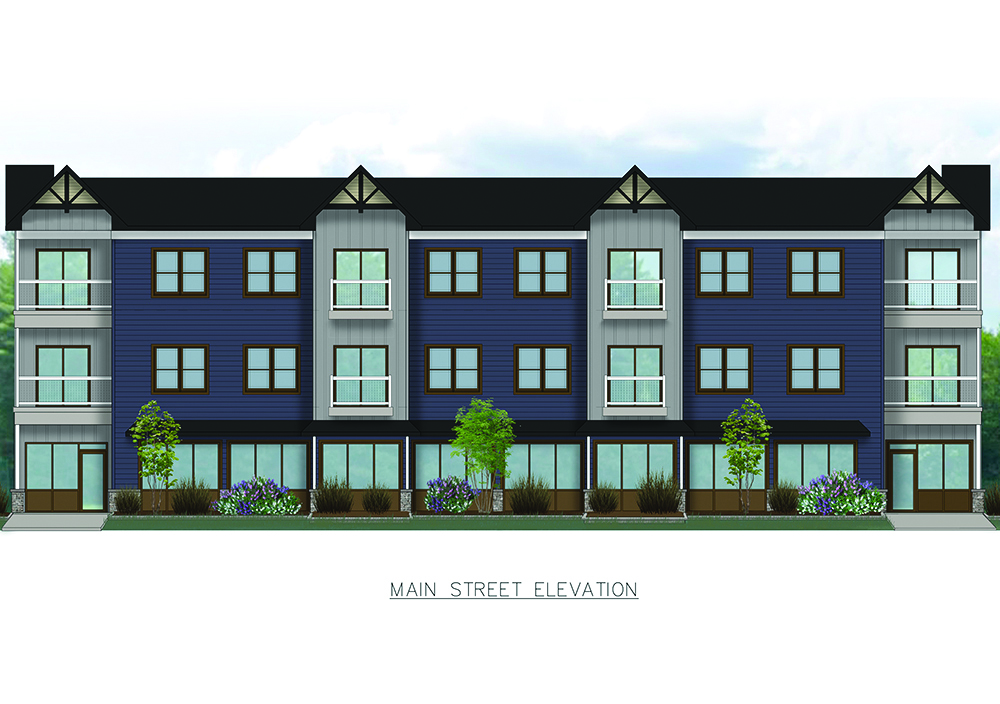 By Christine Graf
Foothills Builders, a family owned residential construction company, is pursuing plans to build a mixed-use building at 78-80 Main St. in Queensbury.
The company was established in 2013 by Joe Leuci and his father, also named Joe. Since that time, they have built close to 100 homes including two subdivisions in Queensbury and numerous homes in Corinth and Moreau. The proposed three-story building is located on the Northway Exit 18 corridor.
"We're excited to be what we hope will be the transformation of this corridor between Exit 18 and Glens Falls," said Leuci. "I think it would be huge for the area if that stretch can be developed."
If approved, the 25,000-square-foot building will include 7,000 square feet of leasable space on the ground floor. The space can be split up to accommodate at least four tenants, he said.