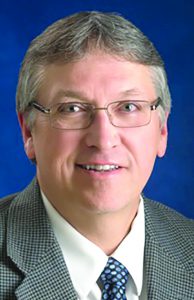 By Christine Graf
According to a 2020 survey conducted by the Associated General Contractors of America, 81 percent of construction firms are finding it difficult to find employees. This trend has worsened in 2021 due in part to extended unemployment benefits that have been made available by the federal government during the COVID-19 pandemic.
"The cost of labor has gone up 25 to 30 percent. It's putting a lot of people out of business. We're competing with the government for employees because people are getting paid to stay home while millions of jobs go unfilled," said Todd Drake, owner of Cornerstone Construction. His company works throughout the Capital Region and the Adirondacks.
"It's absolutely outrageous policy and fiscally disastrous and quite frankly socially disastrous because it's creating complacency among people who should be working. Certainly there are those who have been able to find work that they are capable of doing. I certainly get that. But for the vast majority of people, they aren't even calling. I know businesses—including ourselves—that run ads and get no responses at all. None."
The origins of the labor shortage started long before the pandemic and can be traced back to 2008 recession when the bottom fell out of the construction industry and skilled workers moved to other professions, those in the industry say. The problem was compounded by a reduction in the number of young people seeking careers in the trades.
"This is not new, and it's not pandemic related," said Thomas Albrecht, Sr., president of Hilltop Construction Co. in Hudson Falls, of the labor woes in the industry.
"Three years ago, the age of the average construction worker was 42 years old. They are aging out, and there haven't been a lot of people to replace them. It's just a shortage of folks going into the trades industry." he said.