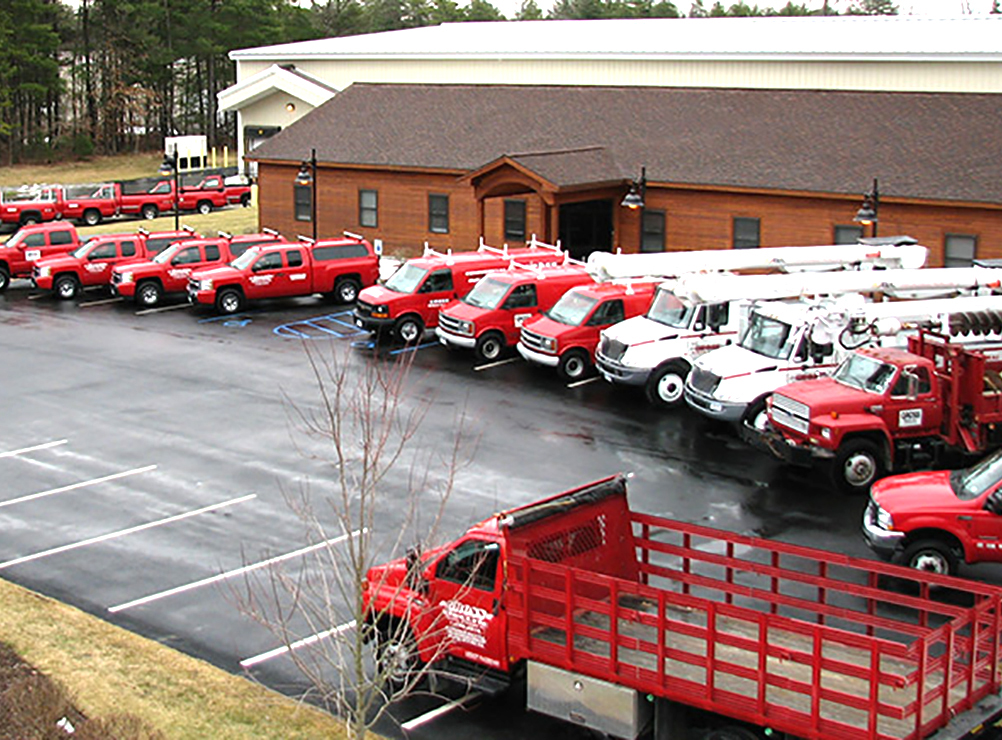 By Christine Graf
Joe Gross, owner of Gross Electric in Queensbury, has expanded his Warren County real estate portfolio by purchasing 21 acres of land in Lake George.
The land is located off Northway Exit 21 and is adjacent to the 9-acre former Ramada Inn property that Gross purchased in 2015. The Ramada was in foreclosure at the time, and the hotel had been shuttered for 10 years.
"I was fortunate to purchase this 21 acres, giving me a total of 30 acres to work with," said Gross. "I saw it as opportunity to pursue trying to get some apartments and/or townhouses approved."
Gross envisions a multi-phase, mixed-use project for the properties. In addition to apartments, it would include several commercial businesses.
"I'm thinking a hair salon, maybe a small deli. Anything we could do to make it like a little bit of a community," he said. "We would love for the first phase to have some retail commercial capacity and about 100 (residential) units."
  "I purchased it from the bank with the idea that I could resurrect it (the hotel)," Gross said. "About six months after I bought it, it became the vandalism and party spot for kids from multiple counties. It got to the point where they had broken every window in the place, so we had to gut it so there was nothing left to break on it. All it is now is concrete and metal."
Gross considered building a new hotel on the property but changed his mind after meeting with town supervisors and other Lake George officials. They alerted him to the need for apartments within the town.
"There's quite a shortage of apartments up there, and if you look at the school district, it has a really low enrollment right now," he said.
According to a 2019 report by the Capital Area School Development Association, during the past decade the Lake George Central School District has experienced "a steady decline in enrollment, a trend that will likely continue for the next five years." At the time, there were just 750 students enrolled in grades K through 12. The shortage of affordable year-round housing has contributed to declining enrollment.
The project is in its early stages, but Gross said the town has been  receptive to it. He has hired engineering firm EDP and Ethan Hall of Rucinski Hall Architecture to assist with planning and design.
"We're just starting to draw up plans to be able to present to the town for conceptual ideas," said Gross. "The big picture will be based on what the town and the community's appetite is. I want to do what's going to be good for the community."
If everything goes smoothly, the planning process would take approximately one year. Construction would begin in the spring of 2022, and all phases of construction would most likely be completed within two years, he said.
Although this will be Gross's first time building apartments, he has built and renovated several commercial properties in Warren County. He has also experienced tremendous success with Gross Electric. The business was started out of his garage and now has 300 employees and satellite offices in Virginia and Florida. The company performs work along the entire East Coast and as far north as the Canadian border.
"I'm looking at this project as a diversification from being an electrical contractor," said Gross. "I saw this an investment and I love this community and just want to do something that is construed as a total positive for it."
The Warren County native said he also hopes to help the local community by developing a 40-acre light industrial parcel that he owns. It is located off of Northway Exit 18.
"It's flat, buildable, industrial land with water and sewer right off the exit, with two industrial park access points. One of my dreams would be to bring in a large manufacturing facility to add many jobs to Warren County. What a dream it would be for the Gross family to bring in a company that could create 1,000 jobs for the area. It would just be remarkable."