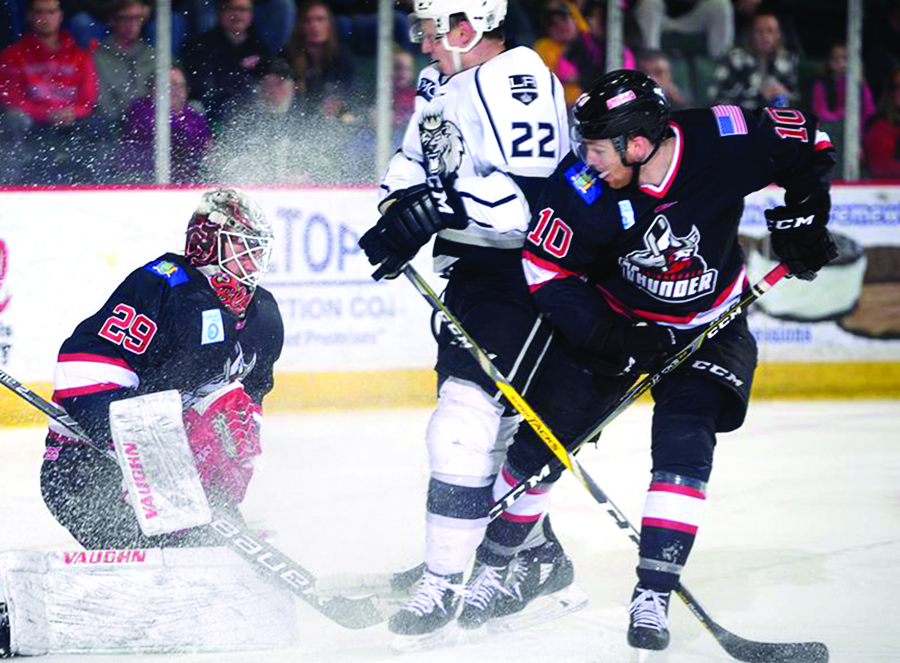 The Adirondack Thunder have clinched a 2018 Kelly Cup playoff berth.
The Thunder has now reached the postseason in each of its three seasons as members of the ECHL.
The team will take on the Worcester Railers in Round 1, courtesy of the Thunder finishing first in the North Division and Worcester finishing in fourth. The Thunder and Railers will play a best of seven series in a 1-2-2-1-1 format, beginning with Game 1 at Cool Insuring Arena on Friday, April 13 at 7 p.m. The series will then shift to the DCU Center in Worcester for Games 2 and 3, to be played on Saturday, April 14 and Sunday April 15 at 5:05 p.m.