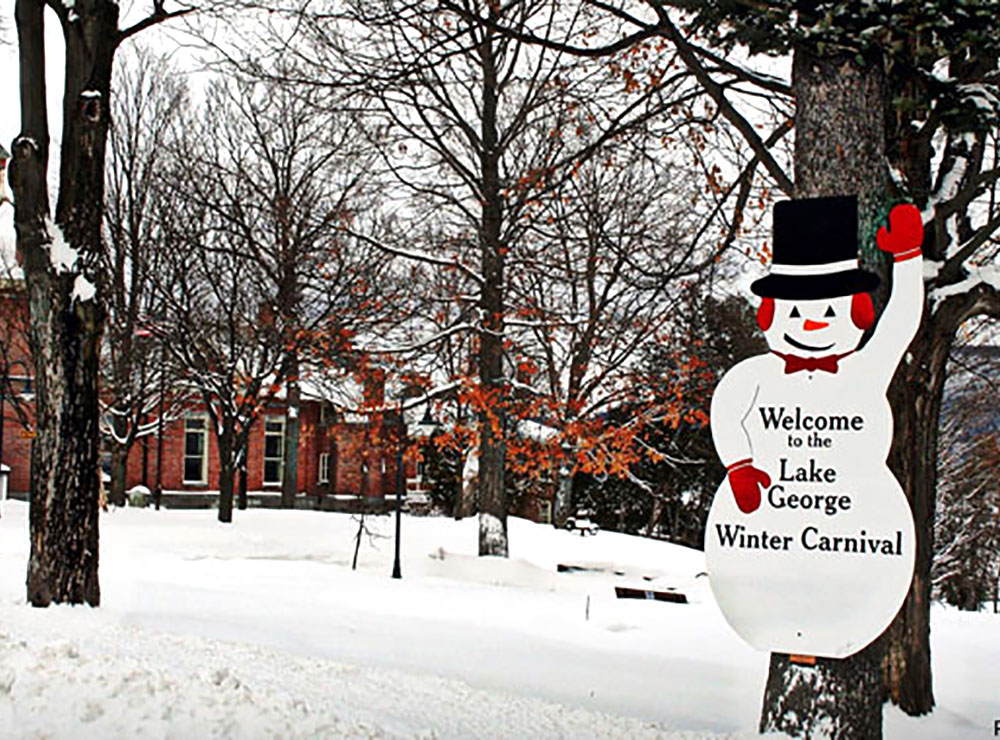 By Jennifer Farnsworth 
The 57th Lake George Winter Carnival was one of the best ever for the village, according to Lou Tokos, co-chairman of the event.
The month-long celebration of winter took place each weekend in February and is one of the attractions that brings people to the area in the "off season" away from the summer months when people flock to enjoy the lake.
Lake George is hoping to expand tourism and become a year-round destination.
"The carnival is the engine that fuels the economy during the harsh winter months. Souvenir shops open, restaurants fill up, and the hotels are booked. We have a great crew of people who work tirelessly to make this happen," said Tokos.
He said once February comes around people begin to experience cabin fever. The family-oriented carnival gets people out. Each year it has grown by about 15 to 20 percent.
Tokos said mother nature was good to the carnival this year and the ice on Lake George was perfect for events like auto racing.
The races are held on Lake George in the village, across from Shepard Park, which is the winter carnival headquarters. This year, the East Coast Snocross Racing Association held a two-day event at the Warren County Fairgrounds in Warrensburg. Snowcross is a snowmobile racing series.
Other carnival favorites include arts and crafts, fireworks and complimentary ice cream sundaes from Stewart's Shops.
"Our make-your-own Sundae Fundays and fireworks on the lake are among some of the favorite things for visitors," said Tokos.  "The hot chocolate bar is stocked with everything you can imagine. It's a favorite when trying to keep warm."
All events are free, with the exception of horse-and-wagon rides, helicopter rides, pony rides and food tastings.  Every Saturday there is a competition among local restaurants based on popular menu items such as chili and chicken wings.
"There is so much to do. It really has become a phenomenal thing for the area," said Tokos.
Tokos said they are seeing an increase in younger generations who want to volunteer and become part of the carnival."We are so blessed to have so many who want to be involved."
The carnival committee is looking to host a summer event in August, with entertainment in the Shepard Park amphitheater. 
The amphiteather is host to music events in the summer and the Jazz on the Lake festival in September.