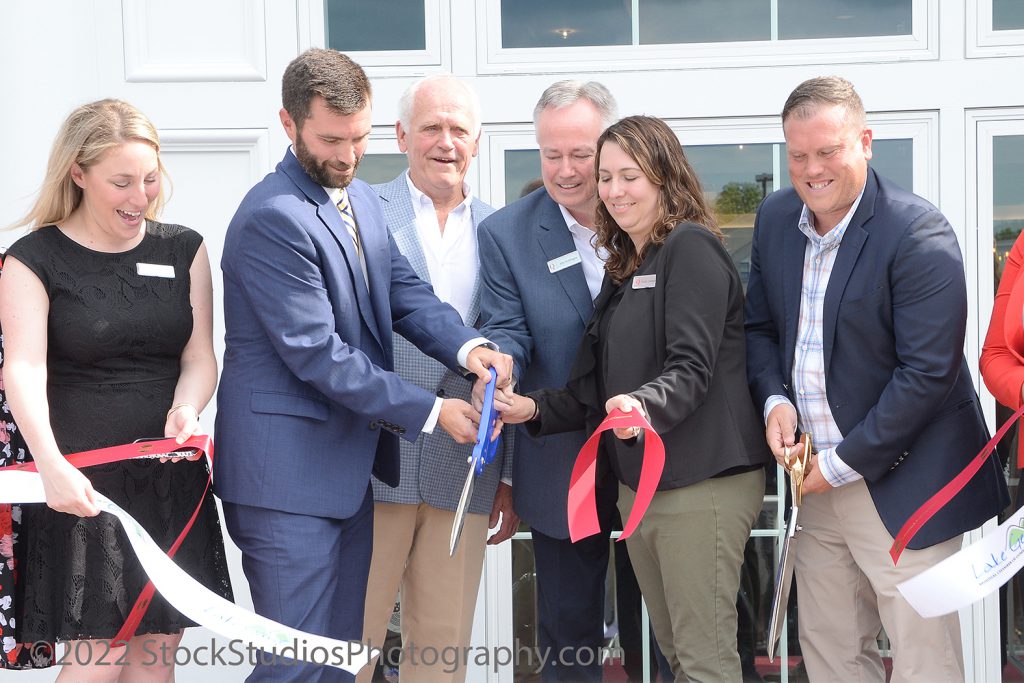 Hundreds attended the ribbon cutting ceremony on July 21 unveiling the Queensbury Hotel's new Adirondack Ballroom and newly renovated event spaces.
The $3.8-million renovation features 4,000 square feet of event space, combined with the transformation of over 4,000 square feet of existing event space.
The project included the expansion of the Adirondack Room, the renovation of the Warren Room and the addition of both an outdoor patio space and a brand-new banquet kitchen.
The Adirondack Ballroom was the biggest undertaking of the project.
"The Adirondack Ballroom addition not only continues our mission of returning our city's Queen back to the top of our region's hospitality offerings, but also gives us the ability to attract larger conferences, increase the size of social gatherings and continue to hold more and more community events," said Tyler Herrick, general manager of The Queensbury Hotel and president of Spruce Hospitality Group.