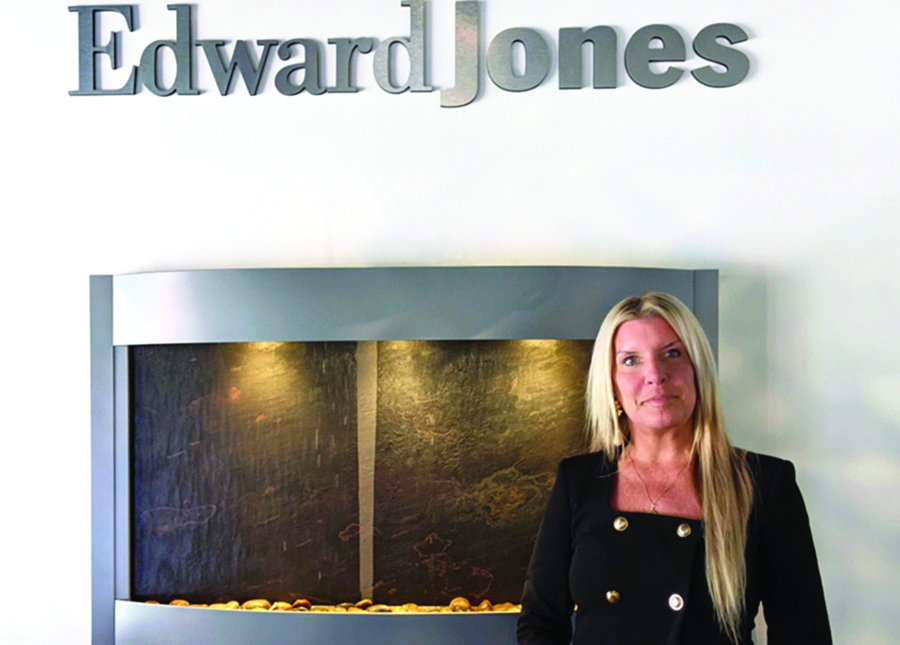 By Jill Nagy
Meghan Murray, a financial advisor with Edward Jones Financial in Glens Falls, recently moved her office to 5 Warren St. in the heart of downtown Glens Falls.
. "We're glad to be part of thriving Warren Street and watching Glens Falls grow and thrive," she said.
Although they have been there for a little over two months, the new home is still a work in process. The chandeliers arrived in late April and Murray was still waiting for signage—caught up somewhere in the supply chain—to arrive before planning an official grand opening and open house.
Like most Edward Jones offices, Murray's is small. The staff is just her and Patty Bigelow, the branch office administrator. In the future, she said she may add a marketing specialist but there are no growth plans aside from that
The office offers full financial planning services, she said, including retirement planning, planning for succession, investment planning, business retirement plans, and the like. 
She estimates that her clientele includes about 400 households and the management of some $175 million. Most clients are local but some come from as far afield as Cape Cod, Arizona, and New Jersey, as well her native Mechanicville. She gets a lot of referral work. Also, people who move away from the Glens Falls area often continue to work with her. She has business as well as personal clients. 
Murray finds that small offices enable Edward Jones planners to develop personal relationships with their clients. "It is really intimate," she said.
Murray has lived in South Glens Falls for more than 20 years. Before taking a position with Edward Jones, she did similar work at Evergreen Bank and NBT Bank. She is now a limited partner in the company as well as a financial advisor.
She sums up her feeling about the new location succinctly: "We love it."
 Murray can be reached by telephone at 518-745-5428.