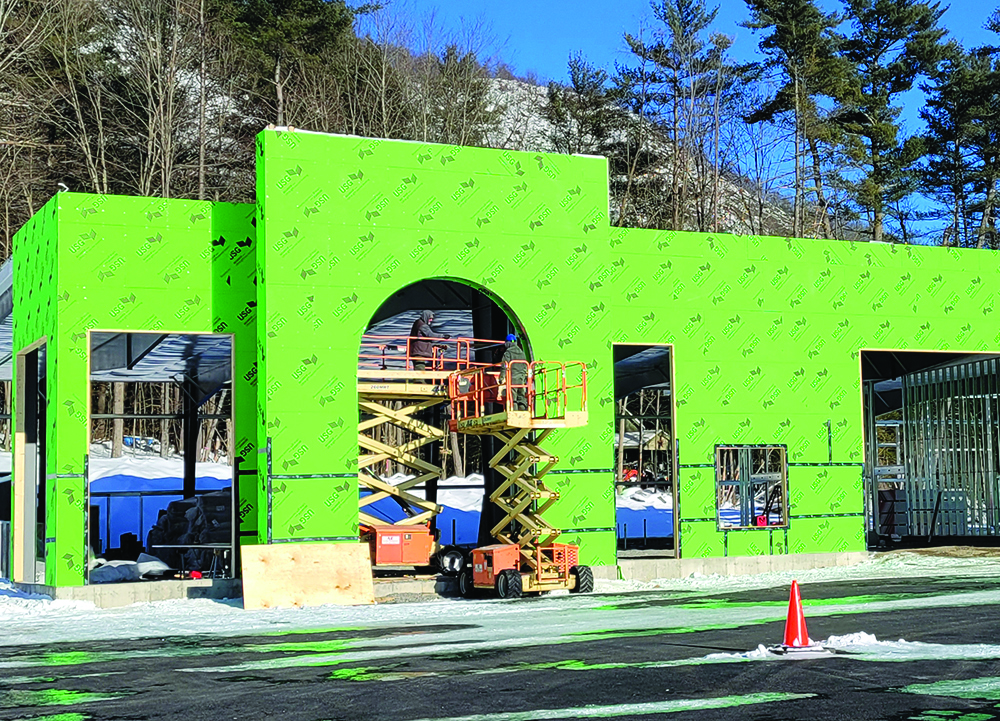 By Paul Post
A Warrensburg car dealership is planning an early summer move into a spacious new facility, nearly triple the size of its current home.
Krystal Chrysler Jeep Dodge is relocating from a less than 8,000-square-foot site at 4488 Route 9, to a 21,000-square-foot building 2.5 miles closer to the village, adjacent to Oscar's Smokehouse, one of the North Country's most popular retail stores.
Owner Steve Lofrgren said the move is necessitated by business growth spurred by the popularity of the Ram and Jeep brands, and the need for larger service capacity.
There are several other Chrysler Jeep Dodge dealerships in the region including Nemer, in Queensbury, but Lofgren said the new Warrensburg site will have unique features such as a Jeep-only showroom.
"We would be the only one north of Albany with this type of facility," he said.
When facing the building, the Jeep showroom will take center stage in the middle. A separate showroom for Chrysler and Dodge vehicles will be on the left, with service to the right on the south end of the structure.
Krystal, which now employs 42 workers, plans to add about five jobs including technicians, sales staff and office help.