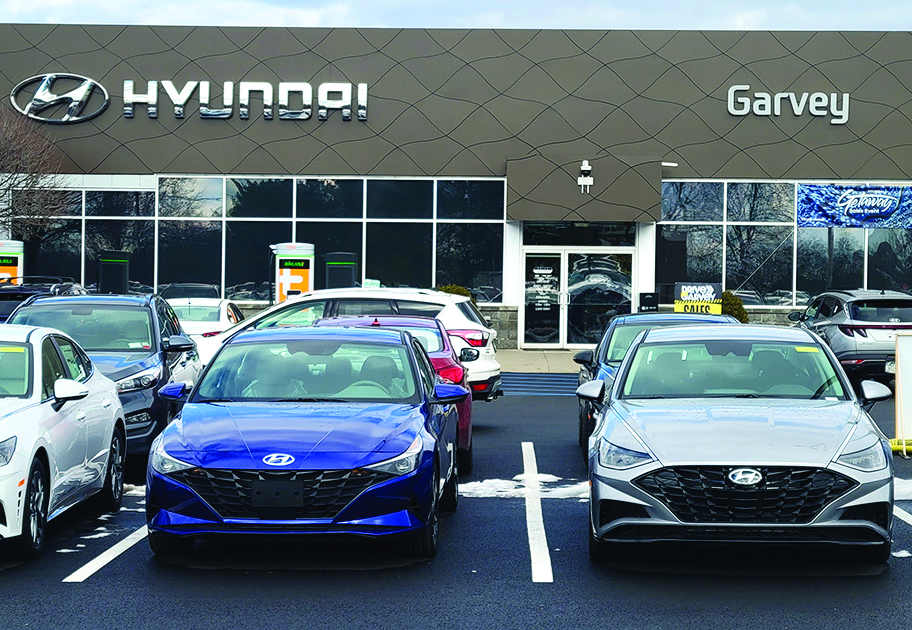 By Paul Post
This winter's mild weather has been a hindrance for those who enjoy outdoor activities such as ice fishing, snowmobiling and cross-country skiing. But it's been a big help to contractors such as Hilltop Construction, which is handling a $4 million expansion and makeover of Drive Garvey's Hyundai dealership on Dix Avenue in Queensbury.
The business, which includes selling Hyundai's high-end Genesis vehicles, is nearly doubling in size. Also, the current facilities—from service bays to bathroom tiles—are getting completely redone.
"We're even replacing furniture, lighting fixtures and switches, and everything is going to be as environmentally kind as possible," said Mark Garvey, who owns the business with his daughters, Shannon Bruhns and Kyle Garvey. "We really had no choice, but to do it. Hyundai has grown by leaps and bounds the past few years. Our sales are up about 18 percent from 2021. Our best sellers are SUVs."
"We're revamping 98 percent of the store inside and out," he said. "Everything is going to be brand new. We're adding a second floor to the existing building that will have five huge offices for sales, management and our e-commerce business."
The Parts Department is getting a second floor, too.
In December, industry sources reported that South Korea-based Hyundai surpassed General Motors as the world's third-largest automaker by volume (3.3 million), surpassed only by Toyota (5.1 million) and Volkswagen (4 million).