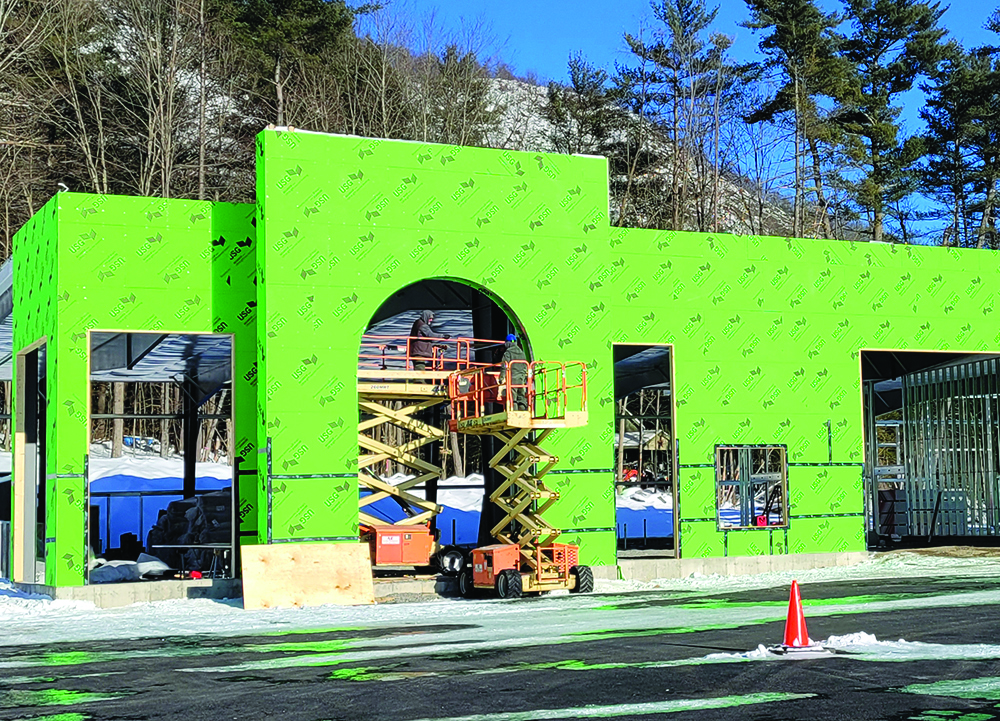 By Paul Post
A Warrensburg car dealership is planning an early summer move into a spacious new facility, nearly triple the size of its current home.
Krystal Chrysler Jeep Dodge is relocating from a less than 8,000-square-foot site at 4488 Route 9, to a 21,000-square-foot building 2.5 miles closer to the village, adjacent to Oscar's Smokehouse, one of the North Country's most popular retail stores.
Owner Steve Lofrgren said the move is necessitated by business growth spurred by the popularity of the Ram and Jeep brands, and the need for larger service capacity.
There are several other Chrysler Jeep Dodge dealerships in the region including Nemer, in Queensbury, but Lofgren said the new Warrensburg site will have unique features such as a Jeep-only showroom.
"We would be the only one north of Albany with this type of facility," he said.
When facing the building, the Jeep showroom will take center stage in the middle. A separate showroom for Chrysler and Dodge vehicles will be on the left, with service to the right on the south end of the structure.
Krystal, which now employs 42 workers, plans to add about five jobs including technicians, sales staff and office help."They have to go through a lot of extensive training before they can sell or service vehicles," Lofgren said. "Chrysler has strict requirements on that. They all have to take classes and succeed to the next level."
Lofgren, who lives outside Saratoga Springs, bought the dealership in 2008 from Sam and Tina Maltbie, who founded it in 1999. He also owns a wholesale used car business named Krystal. The Warrensburg business is the only full-service dealership for new vehicles he owns.
Lofgren purchased land for the project in 2016 and started drawing up architectural plans in 2019.
"Then COVID hit and everything stopped," he said. Work finally got under way last summer.
Lofgren declined to cite an exact price tag, but said the project "is in the millions." COVID-related increases for materials and supplies have added another to 10-15 percent to the final cost, he said.
Work is being done by Fort Edward-based V&H Construction, and financed by NBT Bank.
Lofgren said Krystal clients come from throughout the surrounding area including Warren, Saratoga, Washington and Essex counties.
"We get people from all over with help from the internet," he said. "SUV and truck sales are 95 percent of our business. Ram is currently our best seller. Jeep production is moving forward as the availability of microchips is on the rise. By summer we should have fully stocked Jeep lineup."
Plans call for keeping the current dealership site, which will be used for used car reconditioning and vehicle display.