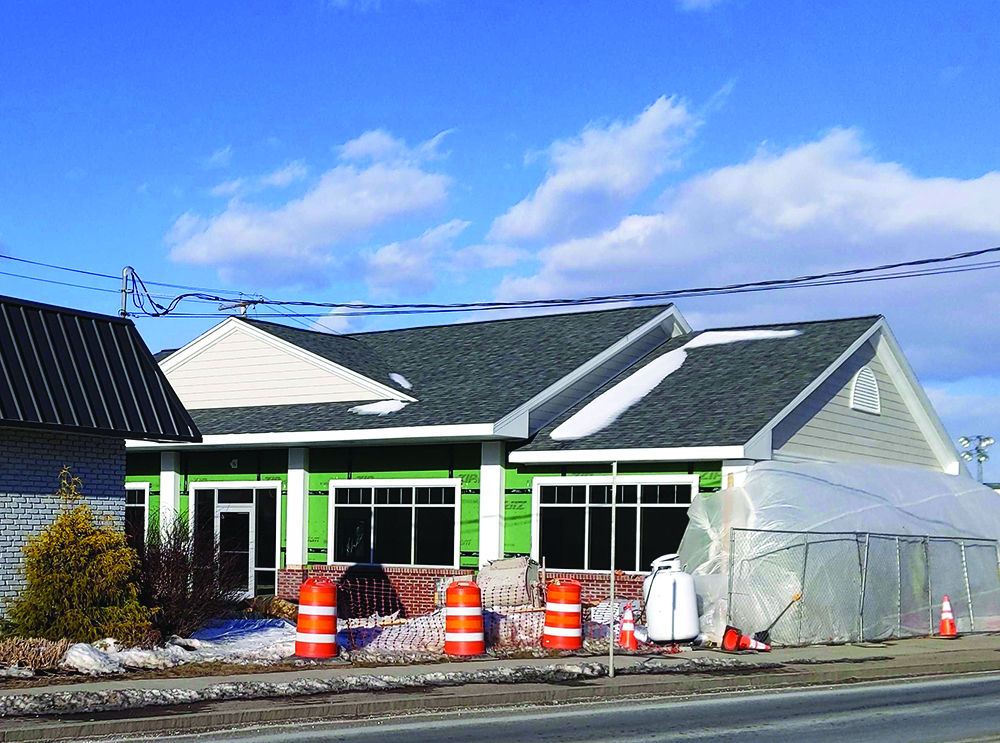 By Paul Post
Stewart's Shops is pursuing another year of aggressive capital projects by putting stores in seven new markets, and replacing older facilities with large new buildings at 13 other sites including one on Broad Street in Glens Falls.
This comes on the heels of $50 million the Saratoga Springs-based company spent last year for construction on 18 shops, of which 12 were replacements, the company said.
The other six previously belonged to the Central New York-based Blueox Neighborhood Market convenience store chain, which Stewart's purchased and rebranded as its own.
But retail shop upgrades are only one part of the company's capital program. "We are continuing to invest in our manufacturing facility in Greenfield," spokesperson Erica Komoroske said. "We recently completed a 54,000-square-foot dry warehouse expansion project and we are currently expanding our deli cooler to address our ever growing customer demand for expanded food-to-go options."
Founded in 1945, Stewart's is among the Top 25 convenience store chains in America with 354 shops across 32 counties in New York and Vermont. Its territory stretches from Canton near the Canadian border, west to Oswego County, south to Orange County in the lower Hudson Valley, and east to Rutland, Vt.
The firm employs about 5,000 people, 4,400 in shops and 600 between its manufacturing and administrative departments, according to the company.
Dun & Bradstreet Business Directory says Stewart's has gross sales of about $1.67 billion per year.
The new shop on Broad Street in Glens Falls is scheduled to open this year, directly behind the old one that will be razed to make room for gas pumps, which the site doesn't have now.
Also in the immediate Glens Falls area, a shop near the intersection of Quaker Road and Dix Avenue in Queensbury, is being remodeled and enlarged.
Other projects, in various stages of approval, are scheduled for 2022 throughout the company's market territory including several in Saratoga County. These are:
•  In Malta, relocation of existing shop to south with addition of gas. Approvals under way.
•  On Marion Avenue, Saratoga Springs, submitting project plans shortly.
•  On Weibel Avenue, Saratoga Springs, partially through approval process; doing DOT improvement with change to traffic signal.
•  On South Broadway, Saratoga Springs, project submitted for approvals.
Shop replacements are also slated for Sharon Springs, South Potsdam, Ilion, Burdeck Street in Rotterdam and Mohawk Avenue in Scotia.
"We are still working to secure approvals on new-to-market shops for 2022," Komoroske said. "There are many factors that come into play when determining locations for new shops including proximity to our manufacturing plant, traffic patterns, needs of community and competitive landscape."
"Due to our vertical integration, our expansion will radiate out from our current footprint," she said. "We do not anticipate making any leaps far outside of our distribution network."
Each new-to-market shop creates 10 to 12 jobs, the company said.
Without citing specific numbers, Komoroske said the COVID-19 pandemic has definitely impacted expansion plans.
"Supply chain issues have certainly delayed both the start and completion of projects," she said. "We've had to remain flexible and use alternative materials versus preferred ones to keep projects on track."
But most municipalities have returned to regular in-person meetings, so the planning and approval process is getting back to a new normal, she said.
For new construction, Stewart's hires outside local contractors, which provides a significant economic impact. Most remodeling jobs are done by in-house crews, Komoroske said.
Stewart's recently announced the closure of one store on Central Avenue in Albany. Closures most often occur at sites where space isn't available to expand services such as fuel and hot foods, Komoroske said.
"We have no immediate plans to close any other shops," she said.