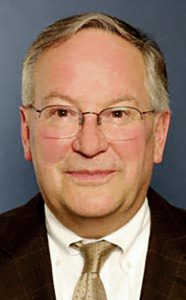 By Rachel Phillips
The nature of business often requires some level of risk taking, but not all risks a business owner faces are under their control.
For example, an employee may be injured in an accident, or a security breach could result in data loss or theft. While no one can completely avoid all potential risks, partnering with a qualified insurance or risk management provider can identify where they might be vulnerable and create a plan to manage and mitigate damages.
Thomas Flynn, co-founder, president and CEO of Jaeger & Flynn, with offices inn Saratoga Springs, Clifton Park and Glens Falls, said all risk management processes follow five basic steps: Identify the risk, analyze the risk, evaluate or "rank" the risk, treatment, and monitoring the risks regularly to assess whether they've changed.
Flynn said risks fall into one of three categories: personal, property or liability.
Personal risks refer to risks that can affect the health or safety of an individual, such as being injured or suffering from an illness. Property risks are risks that can cause partial or total loss to property, such as theft or fire. Liability risks refer to the risks associated with being found liable to another because of negligence, reneging on contractual obligations, etc.